The abortion pills Mifepristone and Misoprostol / Cytotec  helped a Filipino woman in a complicated relationship with a partner (the father of her 2 children)  who already has another family
December 22, 2018

Cris, 25, mother of 2 in a complicated relationship
Cagayan de Oro City, Philippines
Hello po, I'm Cris, 25 yrs old , and i'm a mother of 2 beautiful girls but not married.
Simula nang malaman ko na delayed na ko sa menstration ko , kinabahan na ko , even my partner kinabahan na din , due to some reasons like kaka 1yr palang ng bunso namin medjo hindi pa kaya namin mag dagdag ulit ng another baby. And complicated na din status namin kasi our love is fading na ehh and He has another family that He supports financially and 9months old palang baby nila .. When i decided to work abroad and we both agreed dun din na time namin nalaman na delayed na ko ..
To make the story short . Dahil nakita ko sa partner ko na ayaw nya talaga sa baby na nasa tiyan ko . That is the moment that i decided too to make an abortion and im 6weeks pregnant that time. We do some researched online . Thank you sa blog na nakita ko ,i mssage her and she also experienced a successful abortion , and address me privately through gmail about project486 who help womens to feel safe and guided properly when they fully decided to make an abortion .
For 3 days , only me and my partner doing the procedure , I felt love again by my partner dahil ayaw nya ko ma stress dahil ayaw nya ko mag think negative sa gagawin namin ,he kissed me time to time .. Kasi once nasimulan na you can never say "hindi ko nlang itutuloy" . Good thing all support ang partner ko that time , i even see him in tears when suddenly bigla akong nag blackout when i had the extreme bleeding ,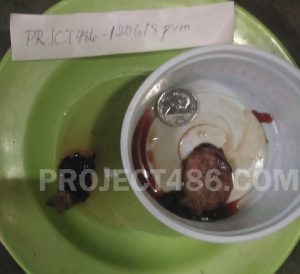 bigla ko din hindi maigalaw mga kamay at paa ko but after a few minutes na okay din ako . When he was staring at me He cried and says "sorry for everything and this must not happen again" ..
I know we did the right decision , pinaka importante sa lahat is make it as a lesson .
Focus on the brighter side …
After 3days of doing the right procedure , your life will go back to normal again .
Some might not understand you about your decision in life .. You dont have to tell them , all you have to do is think positively and keep moving forward.
Ps. thank you project486 , in the 1st place palang i know you won't scammed me .. You help and guide throughout those days . Sana marami pa kayong matulungan .