Here's a story of Mylene, a young mother of an 8 month old baby who had an unplanned pregnancy during the pandemic and decided to use the abortion pills mifepristone and misoprostol (cytotec) :
Last Nov. 2019, I gave birth to my first baby. My husband and I had never thought of having a second baby at once. We know how hard we went through having our first baby and we don't want to happen again. Our decision was not easy; there are a lot of what ifs. But we believe that sometimes the wrong choice will take us to the right place. In the end, we made a choice.
Here's my story:
My first menstrual period came three months after I gave birth to my first one and got also my 2nd menstual period after a month. Then I waited for my 3rd menstrual period but it didn't come the day I was waiting for. A lot of maybes running through my mind, started to feel nervous ; maybe i'm just getting irregular menstrual cycle or maybe it will come last week of the month I just have to be patient or maybe I'm pregnant but NO!!! it must not be, I'm not pregnant.  I'm in the denial stage of not pregnant. I don't want to take pregnancy test.
So I did some researched and came across a site that was a lot like my situation. Suddenly, I felt a little bit of hope and a bit relieved. Oh, I was like" I'm not alone", some mommies who just gave birth might experience skipping a monthly menstrual period.
But a few days later, I felt I had a little bump in my tummy, so I panicked again, oh how many weeks already. But still denying that I'm not preggy and not taking pregnancy test.  So did a researched again and this time I found a blog on how to induce menstruation through herbal method. I emailed the blogger and got a reply days after. After that, I searched for parsely and dong quai for sale and contacted sellers of those herbals but I didn't received a reply. I would also try to overdose vitamin c but the vitamin c I was looking for wasn't available to the pharmacy, so I stopped buying to other pharmacy because I felt like it's not effective without those two herbals. I got frustrated already, this time I took a pt and I'm not surprised when I saw two dark red lines so this time I can't deny the fact that I'm pregnant. I emailed the blogger again to ask the plan b she suggested in case the herbal method was too late or not successful. Then, she recommended Project486 and gave me their email add and sent me a link where I read many experiences of every woman undergoing successful medical abortion.
Without hesitation, I emailed Project486 and  within that day I received a reply from Sir Alex. He let me fill up the necessary information right away. He then recommended me to Sir John as my consultant.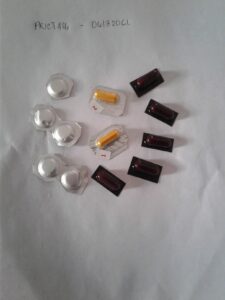 Immediately, I texted Sir John for a phone consultation then he gave me schedule. Sir John informed me of the probabilities of the procedure  (abortion pills mifepristone and misoprostol / cytotec )  and what needs to be done or considered. (Ang gaan niyang kausap, parang boses ng kaibigang nagbibigay ng advice. ) I felt relaxed knowing that I am in good people who really knowledgable and consider your safety. I put all my trust in them. I believe, It will be successful. No doubt, I paid the meds and got it the other day.
Started the procedure:
Day 1 and Day 2 were just hungry days but carry naman.
Day 3 was the hardest day, many things to consider, but I did my best kahit mahirap just to make it successful. At 4 pm, Sir John allowed me to sit and stand and when I got up, all of a sudden something came out on me and I knew it, yun na yun.  When I saw it, I burst into tears, my husband silently cried too. We saw our baby fully formed na siya. I suddenly asked myself, what did I do. I was very hurt by what I did. We feel very sorry to our baby. We ask forgiveness to him and especially to God. Yes the procedure was successful but what we did always remains in our hearts and minds, it's truly hurts.
It was the most difficult decision we've made for our entire life. Maybe it needs weeks to recover and move on. We have chosen this and we know what the consequences will be . We chose this because we knew it would be good for everyone . I know how selfish I am, but I know my baby will be back in time when we are ready again. Our baby will be forever in our hearts. We are very sorry for the choices we've made but that is right.
Afterall, we are human beings and we have a choice to control our lives. Just be prepared emotionally and mentally. It is really hard to move on after all but we are given more confidence and new hope. We can learned from our experience then and be our guide in doing what is right. We are now the best version of yesterday.
More power Project486. Thank you for being part in this hardest battle of my life especially to Sir John and Sir Alex.  Thank you for your guidance throughout the process. Thank you for giving me a choice like this. I did not encourage every woman to do what I did but if you have a choice like this then you're in good hands with Project486. They really care for you.
Thank You Po. ❤
Mylene, 24, Talisay, Batangas, Philippines