Hi Sir John & Sir Alex!
I'm sorry that it took awhile for me to write about my journey with Project486. I had to recover, emotionally and physically.
I don't really want to go on so much detail. But as I opened up to Sir John, I was a rape victim, by my own family member. I knew I had to look for other ways because it's impossible for me to keep it. Don't get me wrong, it's still my own flesh but I had to do it, I had to get an abortion because I'm scared and of course emotionally not ready to commit to something like that as I am only 21 years old.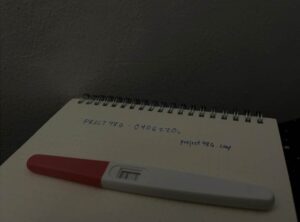 See, I was in doubt for the first few days. But when I got to talk to Sir John, he was very front about the whole procedure, he told me and explained it to me briefly what I'll be expecting and how the process is gonna go.
When the I received the pills, I had mixed feelings, should I or should I not? After the night of receiving the package, I buckled up and decided to do it.
There were a lot of rules and steps that I should follow, very strictly. Again, I doubted myself, I thought that I couldn't take the whole process but I did! A part of me feels so disheartened but then again, I knew I had to do it.
So on May 11, that's when I started the whole procedure. I swallowed the first Mife, I kinda had struggled because I had to fast.
On May 12, swallowed the second Mife. still fasted. Nothing was really happening. Everything was normal to me. Just a spot of brown stain I noticed from my undies. and of course, still fasted and follow the steps/rules very strictly
And on the last day, May 13. This is where I kinda panicked, I thought that I still had to do the pillow maneuver but Sir John appointed me not to anymore because I didn't stop bleeding until I had to take my Miso. Since I didn't have to do the vaginal intake, I did the buccal intake instead. 2 Miso(s) on my upper teeth.
After a few hours a gush of blood and and a big chunk of water came out from me. Thought that it wasn't it, then I updated Sir John about it.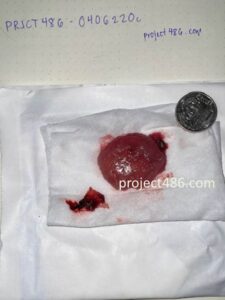 And at 11:25pm, Sir John told me that I was not pregnant anymore. I had a lot of mixed emotions about it, again of course, I feel disheartened.
But after all, I just want to thank Sir John and Sir Alex, PROJECT486 for helping me get through this. And to anyone that's reading this, and still in doubt, just trust them. I was in good hands, I'll forever be thankful to PROJECT486. "