Abortion in Cebu, a "heartbreaking success"
First day of last menstrual period (LMP): July 24, 2022
First day of missed period: Aug 17, 2022
Date (s) of Medical abortion procedure: Sep 15-17, 2022
It was a heartbreaking success.
Hi Im Jennie from Cebu. I just want to share my story.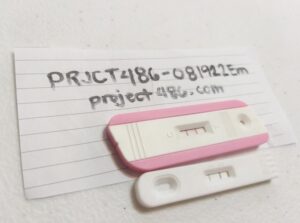 The day I knew I was pregnant, It was mixed of emotions.
But eventually, complications during the pregnancy that would make it difficult later on
made me look online for abortion options, abortion pills to be specific .
I saw a page on Facebook but I just have a gut that it is a scam and after 3 days I came across project
486 which I am so blessed that I did not took the risk on the first one.
Fast forward, I emailed them and eventually got so busy with work that took
me a week to contact them again. So I was set for a call with Sir John. He
is very informative and helpful in every way. I really trusted myself on
him. I did not hesitate to purchase and pay the package and waited. After 5
days (2-3 days was the expected arrival date but the courier had some logistical issues,
not the fault of Project 486),  I got the package and decided to take the pill during my not-so-busy days and  the 3rd day it should be my day-off.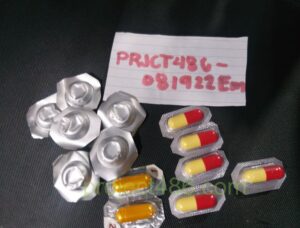 Then I followed my schedule:
Day 1
6am-8pm- light diet
8pm-11:59pm – fasting (no food, no water)
11:59pm- swallow Mife#1 with a cup of water
then fast for another 4 hrs
Day 2
12:01am-4am fasting
4am-9am light meal
9am-11:59am fasting
12noon- swallow Mife#2 w a cup of water
12:02pm-3pm fasting
3pm-11:59pm light meal
Day 3 is the big day
4pm – inserted 2 miso in my vagina
4pm to 12am – maintain pillow maneuver
7pm drink 1 cup water
8pm buccal intake 2 miso tabs
11pm get all miso remnants and drink without water
12am last buccal intake 2 miso tabs
1.30am get all miso remnants and drink withput water
2am can eat and drink
I really waited patiently with every instruction because I was afraid that
it will not be successful
Upon checking my diapers, I saw a lot of blood clots. I check led all the
solid forms. I got one and took a picture with my code.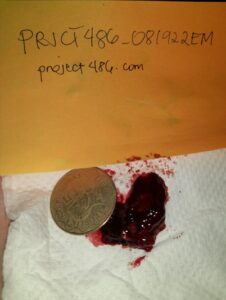 But I started having anxiety when sir john replied that it is not clear on their end if
it's the POC already. He told me to be patient and relax.
I fell asleep since I was really tired during the procedure.
Around 3am I woke up and feel like pooping.
So I prepared my arinola. After, there is no visible clots.
After 15 mins, I feel the urge to poop again and their I saw a big
solid form. So I hurriedly tool a picture and sent to sir john.
Then after a while, he replied that i am no longer pregnant.
It was had mix emotions but pregnancy was really risky for me.
I had no other choice.
I prayed so hard and ask God's forgiveness.
So this is my heartbreaking success story.
The next day, sir john messaged me with some post reminders after the
procedure.
I am grateful I was not scammed on my forts transaction. Thank you to sir
john and team for being there all the way without judgment.