I recently had an abortion with the help of Project 486 (Sep 8-11, 2022).
About 2-3 weeks after my expected date of menstruation, I did a pregnancy test. When I first found out that I was pregnant, I was very depressed because I was not yet ready to have a child. Not only did I have an unwanted child, but the fact that I had to get rid of it tormented me. Unable to raise and support a child, my boyfriend and I decided to abort it. Since abortion is illegal in the Philippines, we couldn't easily find institutions for abortion. While searching, we found a website called Project 486 on the internet. However, it was very difficult for us to trust them, knowing that there are a lot of scammers in the Philippines for this. Looking closely at all the reviews and comments on the website, my boyfriend and I discussed whether the website was legitimate or not.
We didn't have any choice so decided to give it a try, and contacted them via the email address listed on the website. After contacting them, we were informed that we had to take a picture of the pregnancy test result along with the code they sent. Desperate, I bought the test again, tested it, and took a picture of the result.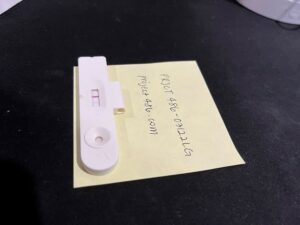 After that, the person in charge set up a consultation date with the doctor, and we had nothing to do but wait. While waiting, we still couldn't stop doubting about Project 486. I hesitated whether or not to consult even until the day before the consultation. The consultation lasted an hour and a half over the phone. After listening to the doctor's explanation, I was completely assured that they are reliable. The doctor was professional and knew what they were doing. After the consultation, my boyfriend and I proceeded with the payment and the procedure.
Not long after, we received the medication pills they sent, and took a picture of the pills along with the code.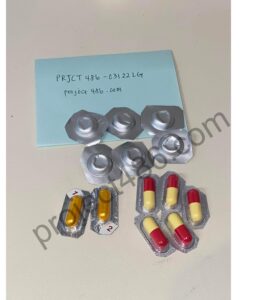 I started 3 days after receiving the medication because of my situation and work schedule. As my doctor notified the reminders and timetable before we began, I could easily follow the instructions. The first two days were easy. On the first day, I fasted and took a Mifepristone (Mife)  pill at midnight. The next day, I took Mife as well at noon, and on the third day, I started the Misoprostol (Miso) process with my boyfriend. I lay on the bed with a diaper on, put a pillow under my bottom, and my boyfriend helped me at 4 pm insert 2 Miso tabs into my vagina closest to my cervix and uterus. After a few hours of vaginal intake, it started to hurt.  I had to bear the pain for 4 hours <you can take painkillers during the first 4 hours>. I felt like this was the punishment I deserved for my irresponsibility and selfish decisions to abort.
After 4 hours , I had another 2 Miso tabs for buccal intake. It felt like something was ripping my uterus, and I just waited, hoping it would be over soon. Finally, after the 8-hour process, I went into the bathroom and urinated in the basin I had prepared. When I checked my diaper, there was only blood, and nothing came out of the urine. I got frustrated thinking I had to do the same thing again.
I also had to defecate, so I was going to do it in the basin since the doctor told me not to use the toilet. As soon as I held in my lower abdomen, something like jelly came out of the vagina.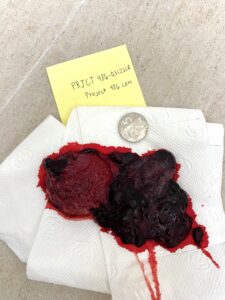 It was such a weird feeling, and for a moment, I was terrified and couldn't do anything. I needed time to prepare myself mentally and get the clots and POC out of the basin for documentation. As a lot of blood, clots, and tissue came out of my body at once, I suddenly felt faint and nauseous as if I was going to pass out. I felt like I was about to fall, so I sat down and waited until I got better.
After about 10 minutes, my body was fine, and I took the POC out of the basin and took a picture with my code and a coin. After sending the photo of it to the doctor for confirmation, I was able to shower and eat. The eight hours of waiting seemed too long, but what happened after that was so quick that I didn't even have time for sadness. I couldn't eat much food because I starved for 8 hours and was also nauseous. Afterwards, the doctor sent me reminders and instructions via text message, and I have been taking care of myself according to his instructions. If it weren't for Project 486, my boyfriend and I could have been scammed elsewhere or delayed. Fortunately, I could safely get abortion done with a reliable institution from the start.
Project 486 not only provides pills but also does overall monitoring and consultation before and after the abortion process. They ensure the confidentiality and the safety of women. Doctors and staff are always available, so I could easily ask questions and get responses at any time. If anyone doubts the authenticity of Project 486, I would advise them not to hesitate because Project 486 consists of trusted doctors. I am grateful that my first and maybe the last abortion process ended safely. I would also like to express my gratitude to the doctors and staff for their help.