"Before po sa Project486 ng search kami sa FB page kung anong gamot Ang pangpalaglag ng
bata at may makita laming page na parang legit talaga yon na ngsimula Ang
aming comunikasyon mgtanong Ako kung Anong gamot at ng explain siya ng
mabuti yong seller pinaniniwala niya na talagang matutulungan niya kami…
Ang ending is wala ray apekto Ang tambal na among pako ato wlaa pakoy lain2 luya kaau akong
kalawasan Niya Ang ending Wala ray epekto mao to among gi chatan among
seller ingon Niya masiyado talaga makapit"
——————————-
Bago Ako magsimula sa aking kwento nais ko pong magpapasalamat sa
project486 dahil dito natutulungan nila Ako sa aking problema at nakamit ko
naman dahil sa tulong nila.
Hi everyone Ako Po si Amelie Hindi ko po tunay na pangalan 20yrs old at
nakatira Po Ako sa Cebu.Sa programang ito marami talagang taga Cebu na
natutulungan nila specially sa akin na katulad din na nabuntis na Wala sa
Oras at Hindi pa nila Kaya Ang pagiging Ina Hindi pa Kaya gampanan Ang mga
responsibilidad bilang Isang magulang Kaya katulad sa aking ngyari huwag
tayong mahiya na I share ang ating storya kung bakit Tayo ngpa abortion.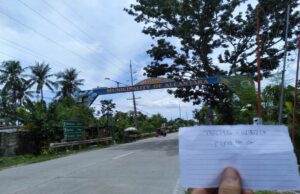 Base on my case Hindi ko po akalain na ma buntis Ako dahil 4yrs na kaming
mgkasintahan ng aking nobyo at palagi Naman namin itong ginagawa Ang
pagtatalik pru withdrawal lng Ang aming birth control Hindi Ako ng take ng
pills or ibang contraceptive para Hindi ma buntis at namalayan ko nalng na
Hindi na Ako dinadatnan ng aking regular na dalaw or menstruation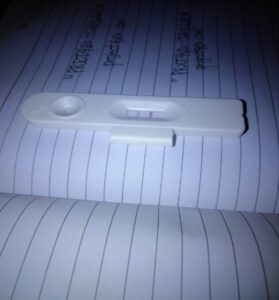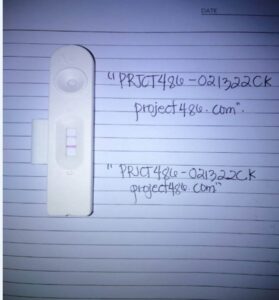 before Po
Ako bumili ng PT kinabahan na talaga Ako dahil Hindi ko Naman Gawain Ang
delayed na menstruation at first time na mangyari ito, Kaya bumili na
talaga Ako ng PT para maka sigurado at Ang resulta ay positive talaga
nakadami na Ako ng take 5take at Ang resulta talaga positive Kaya ng usap
kami ng boyfriend ko kong Anong gagawin namin sa baby dahil natakot Ako sa
parents ko dahil Bata pa Ako at marami Silang pangarap sa akin at Hindi pa
Ako nakapagtapos ng pag aaral.
yong time na yon Wala akong ibang inisip na paraan kundi Ang ipalaglag nlng para matapos na Angproblema yong una Hindi talaga pumayag yong boyfriend ko dahil Isa itong malaking kasalanan sa
panginoon para ko na daw pinatay Ang sarili naming anak
iyak na iyak Akonoon dahil natatakot Ako na malaman ng parents ko at ano pang magawa nila
sa akin kahit apo nila ito.After 2days ng usap Naman kami ng nobyo ko na
ipalaglag nlng bio na talaga yong decision namin dahil natakot din siya sa
parents ko baka patayin siya dahil yong pamilya ko talaga ay puro
matatapang at yong una totol sa Amin yon sa among relasyon Wala din Silang
nagawa pinaglaban talaga namin Ang aming pgmamahalan at nahantong ng Isang
malaking trahedya na buong Buhay naming pagsisihan talaga.
Before Po sa
project486 ng search kami sa fb page kung Anong gamot Ang pangpalaglag ng
Bata at may Makita laming page na parang legit talaga yon na ngsimula Ang
aming comunikasyon mgtanong Ako kung Anong gamot at ng explain siya ng
mabuti yong seller pinaniniwala Niya na talagang matutulungan Niya kami
dahil sa panahon iyon naratol njd mi duha Wala nako kahibaw unsay buhaton
mao to cge mi Convo ato 1day ra Niya ngka sinabot mnmi sa price mao to
ngpadala mi dayon sa Palawan ug kwarta Kay tungod lagi sa ka dali Dali an
para mahuman na after namo ngpadala sa kwarta feel nako scam ky ngpadala mi
daan money pru Ang seller namo cge man ug chat Wala siya nibiya mao to ng
huwat mis tambal within 3weeks suko na kaayu ko ato nga time Kay nganong
Wala pa akong med nga ngbayad Naman ko fully Niya cge nako gi chatan akong
seller nga nganong dugay man naabot ang med nako ma'am ingon Niya ngka
abiriya daw sa LBC. Sabi ko siguraduhin niyo lng na mapadala niyo yon
dahil lumalaki yong tiyan ko baka pansin Ako ng parents ko dahil Palagi na
akong nagsusuka sign sa mga buntis mao to Ang nahitabo naabot na Ang med
among gi abrihan Ang med mura man dli tinuod ky gi putos ramn ug plastic
Wala sa cover jd maong nangutana mi Ang tubag sa seller namo ana siya mao
daw iyang gi kuha Ang cover sa med Kay bawal saw baka ma kuling sila Kaya
naniwala Ako at after 5days ngsimula na ako ila nako gi sendan ug procedure
unsaun pg buhat kahibaw mo USA ka adlaw ra nako gibuhat gi take nako tanan
7hrs akong nghiga Pina fasting pa nila Ako ng 24hrs at pirti na nakong
luyaha that time mao ng sugod namo together with my partner siya Ang assist
nako cge mi follow sa seller namo kung naunsa na pru Ang ending is Wala ray
apekto Ang tambal na among pako ato wlaa pakoy lain2 luya kaau akong
kalawasan Niya Ang ending Wala ray epekto mao to among gi chatan among
seller ingon Niya masiyado talaga makapit Ang baby niyo ma'am ngano man
makapit nga before ato nga ng preparation mnko ng jamping jack ng jogging
ng inom ug mga pait Kay mao lagi iyang ingn para kuno dli kuno makapit Ang
Bata pangpahina daw ng kapit sa Bata hibong ko sa time nga ng procedure
para makuha na along baby Wala ramn koy na feel akong na feel gutom sa
akong tiyan ahaka na scam jdmi Sayang among 4,500 nasad an nako ug pag asa
ato nga dli jd lol ni makuha bataa basin pg buot sa ginuo nga buhiom
jdni.
After 5days ni chat akong uyab nga naa daw siya friend nga pariha ug
sitwasyon nako buntis sad Niya dako ug pangandoy iyang parents sad Niya
maong naisip rin Niya na ipalaglag nalang din after ato gitagaan mi niya ug
link ana siya I search daw na nga website Kay mao nay nakatabang nako nga
na success ko mao to nibalik akong gana Ako dayon gi search mao to ddto
nako na hibaw an tanan about sa abortion naka ana ko scam jdto amua mao to
ni email dayon ko nila gi replyan dayon ko ingon nila nga andam mo mo
tabang nimo sa imong problema just sent your PT pictures mao to along
gibuhat and din ddto na ngsugod among commu pagktapos binigyan Ako ng
contract number Sabi nila tawagan mo Yan dahil yan Ang consultant mo.
Tinawagan ko na Hindi lol na pinalipas pa at ngka usap na kami doctor pala
siya nalipay ko pag ayu Kay nakatumong njd log legit Niya doctor pajd mao
to along gi sulti akong problema Niya gi share pd nako nga na scam ko.iya
ko gi discussan about sa ilang program project486 mao to pursikido nako nga
ipakuha nlng jd for the sake of my reputation para dli ko mapatyan sa akng
parents mao to after 1 week ng start nako ng transact na Ako sa kanila ng
gamot ngbayad Ako through gcash mao to ingon ni doc huwata lng daw within
2-3days dumating na yong med mo.At ng hantay Ako ng 2-3days at dumating na
pinick up ko na sa LBC branch kung saan malapit sa town namin kaya yong na
receive ko na Ang gamot ng cge nako ug follow up si doc iyan nako gi sendan
sa time table kung unsa orasa ko imnun Ang med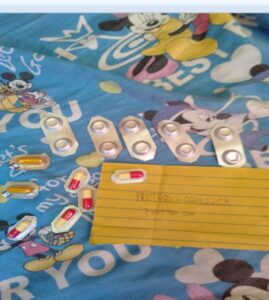 3days Ang pg process ng
procedure yong day1&2 ng through take raman pag abot sa day3 insert Naman
sa vagina ddto namo gibuhat Ang procedure sa balay sa akong uyab
ngpasalamat kos akong uyab ky suport kaau siya nako siya ng alalay nako dli
pd lalom akong kahimtang sa day3 Kay kapoy kaau sakit kaau akong pus on
Wala ko kahibaw sa akong gibati Niya always pdko nasusuka Sabi ng doctor
pigilan ko saw Ang pagsusuka dahil kailangan talaga na ma success ikaw mao
to akong gituman cge nako monitor si doctor John Wala jdko Niya biyae Wala
ko Niya pasagdi iya ko gitabangan nga ma success legit jd kaau sila dli
pariha sa akong una na scam ko mao pag 3am nagawas na akong Fetus or POC
sakit kaau akong pamati ato mura ko mamatay Saka sakit ng bleeding nako
maayu pru sagol pdto sakalipay ug kaguol pru deep inside happy jdko Kay
nahuman na akong problema.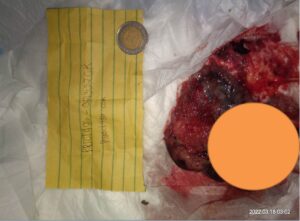 So kamo nga pariha nako ug sitwasyon ayaw mo kawala ug pag asa Kay naa ray
mo tabang nayo ug legit kaau sila kini Ang project486.
Dako nakong Pasalamat ninyo duha Sir Alex ug doctor John ky always sila naa
ra nako sa time nga naa koy question tubagon ka dayon nila maraming salamat
Po specially to doctor John dahil Po sa kanya na success ko Po Ang aking
procedure. I hope nga kini akong gi share nga story about sa akong naagian
hinaot nga dli mo mawad an ug pag sa ur kumpyansa sa sarili na masolbad
inyong problema sa pariha nako diha nga gusto mgpa abort Kay dli pa ready
mahimong mama pls duola Rani nga website Kay Kani sila handa sila nga
motabang sa mga kababahian at legit jd kaau ni sila.Ako ngpamatood nga kini
sila Legit jd Kay usa ko sa ilang client nga na success to all cebuanas
diyan taga Cebu daghan Mansad na success nga taga Cebu nga tungod aning
project486.Dri nlng kutob ug maraming salamat Po .