LMP : Feb 28, 2022
Missed period: March 31, 2022
Date of conception (unprotected sex): 1st-2nd week of March
Date(s) of procedure: April 19-21, 2022
Good evening sir Alex,
Here is my story for the past days under the team's care po. A lot of
sincere thanks.
I'm still a senior high school student, still too young. Both my
boyfriend's fam and my fam are so conservative and strict too. We were so
down the moment we knew I was pregnant. We really had no choice but to have
an abortion, we knew keeping the baby won't do any good for us, as well as
for the kid.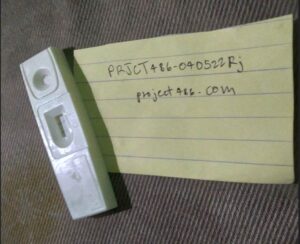 We were very desperate for help. We browsed the internet for
some help and legit abortion pills. Unfortunately, we were scammed in our
first try, it even said legit, that's why we took risk. We exchanged
messages on messenger and we also sent a down payment first for the pills
to be sent asap. But then the seller didn't reply to us already the next
day.
We were losing hope, but then my boyfriend happened to see a link to
the website of project486, then he clicked it. He told me to read a lot of
stories and look at the pictures of evidences. I looked at the website and
also read the comments, I immediately sent project486 an email. I was
really happy that after a few hours, they replied. It took us courage to
take risk again, we had doubts and questions, but as soon as I had a
consultation schedule through a call already, we decided to stick with
project 486.
The one whom I had the consultation with was sir John, he was
really accommodating, he explained and educated me a lot with these matters.
He really is a professional and he told me not to worry anymore as long as
I listen carefully. For some reason, I was really comforted when he
explained out some stories and situations to me.
After the consultation,
the pills were already sent out via LBC. Unfortunately the parcel got
delayed because of the bad weather, we received it a little longer than
expected. I was really worried at that time, a lot of things clouded up in
my mind. I really just had to think straight and breath deeply. When the
pills had finally arrived, we claimed it directly at afternoon. It was
packed very discretely in another bottle.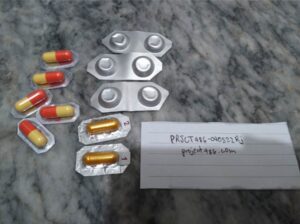 I directly started day1 of my procedures too. There were abdominal cramps but
it was just tolerable, I
just diverted myself in watching kdrama or answering some activities.
When day3 came, I was just by myself, but I really prepared and set the
materials needed just within my reach. Though I am alone in the room, I
didn't feel down because sir John was there texting and guiding me all
through out with the detailed procedures from 8pm until 5am. I just
followed all the guidelines and reminders of sir John. I just kept on
updating and sending sir Alex some documentations too. A really huge thanks
to the team project486.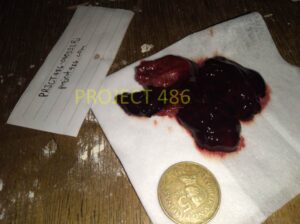 I feel so much better now after the procedures
yesterday. Sir John even gave me some reminders too on what to be keeping
in mind for the recovery.
Project486 helped me a lot more than anyone would
know, Sir John and sir Alex gave me new insights of reality. Though this
may not be a pleasant experience, I will remember the past days under sir
Alex and sir John's care for a lifetime. I will set this as a lesson for
me. Im just really grateful for the team, I honestly don't know where I
would be right now if project486 didn't exist.
Sincere thanks to the team.
I will always take note of all the advices.