Reiley Y.,  23 year old front desk officer of an inter-island local cruise ship made a difficult decision to use the abortion pills Mifepristone and Misoprostol to terminate a pregnancy that may jeopardize her chance of working internationally. With the guidance of Project 486, she was able to complete the procedure without a hitch despite of doing it alone inside the ship in bad weather and amidst the pandemic.
I was 23 when i got pregnant onboard. I was working onboard for almost 2 years now. And never in my mind that i would be pregnant. At first, I thought I was going to have my monthly period because i got all the PMS such as swollen boobs and sudden mood change.
But when weeks passed by, I was worried already that I might be pregnant and I'm so comfortable that I
will be having my menstruation on the second week of July. But no, I wasalready in doubt that I would get that. So I asked my friend who'll be going out to meet someone if he could buy me 2 pregnancy kits and that it'sour secret. He bought me 2 packs and the next morning I tried it, I was praying and hoping, calling all the saints and mga ninununuan ng pamilya (our ancestors)  ko na wag magpositive yung  (hoping for the result to be anything but positive)  result but i was not surprised to see two red lines.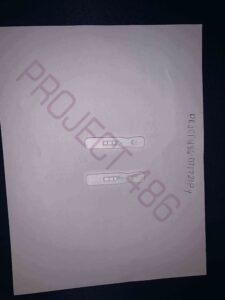 Maybe I was expecting it already because it already has been a month since my last menstruation. After seeing the result, I cried. I cried hard because I can't accept it and I'm not ready for a big responsibility. My
family was depending on me hoping that i would work internationally after my contract here in the inter-island.
I was indecisive at first because as much as I want to tell my family about my situation, I cant because I know they'll be so disappointed in me. What would they think and tell me? That they thought I was working so hard onboard yet I got pregnant? I dont want that to hear from them it breaks my heart to see them disappointed. I've given them so many problems before, ngayon lang ako bumabawi sa kanila (I was just starting to repay/give-back to  them)
Anyway, I didn't tell anyone. I kept it a secret even though working onboard while pregnant was so hard. Nataon pa na puro masama panahon ng byahe namin dahil habagat .  Puro suka ang ending ko. (Worse, weather was so bad because of the monsoon. I was frequently throwing up.)  And I didn't get to work enough because i want to rest as much as possible.  My work routine was already affected by my dizziness and nausea. That's the time I decided that, I need to end this.
So hard for me to decide. I cry every night saying sorry for that decision but I don't have a choice. I was looking for websites that could help me. And I saw one internationally but they can't help me since I'm in a pro-life country. And finally I saw Project486. I was sure that they could help me. There are many times that I  posted a comment to the most recent post. And emailed Sir Alex, when I already sent him the
proof of my pregnancy. He immediately gave me details and passed me to Sir John. At first, I wasn't able to talk to them continuously since my signal wasn't consistent and Ii was so sure that Sir John was so pissed at me that he blocked my number and I emailed Sir Alex to give me some consideration. And they understood my working conditions and gave me another chance.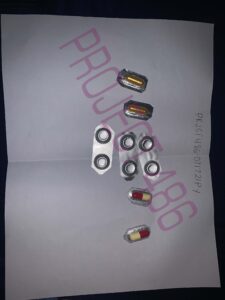 I was already in contact with them as much as possible because I dont want to waste another chance. They guided me through the whole process until the day of the procedure. It was so hard for me because I filed a leave so that I can do the procedure in a relaxed way but my company declined it because of the rise of the delta variant cases. So my plan b was to borrow one first class room and stay there for the whole night. Sir John guided me throughout the procedure. He's the one I clung unto since I don't have anyone else. He was very accommodating and attentive to all my questions. I never regret coming up to Project486, they made me feel that even though I'm alone, I know I can do it.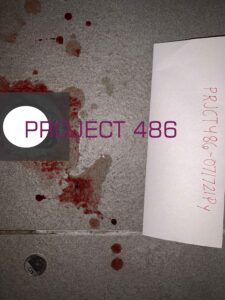 But that doesn't end there, I know this coming days will be difficult for me because of the guilt. If you can read this, I'm really sorry as much as I want it but its difficult for these days and I'm still not stable yet.
That's my Project486 journey. Thank you so much Sir John, Sir Alex and the
whole team.
On Tue, Aug 3, 2021 at 05:51 Reiley Y.