Abortion in Baguio City
Patient's name: Dianne (alias)
Last menstrual period:June 29, 2022
Date of conception: July 20, 2022 (Very sure about this because my partner
and I only had 1 contact that month since we were both busy)
Date of missed period: August 05, 2022
Positive PT: August 07, 2022 (I took a total of 5 tests)
Date of Medical abortion- 3 days regimen: August 10-12, 2022
Same recommendation from two unrelated persons
This is my written review after I experienced project 486's services. I
bought misoprostol and mifepristone from them. I heard about them from a
pro-choice doctor friend and also from a pro-choice Filipino herbal blogger
I found online. Because of their testimonies, I decided to trust this site
and these sellers. I am glad I did, because I soon found out that these
people are professionals and care about their patients. Sir Alex responded
very fast to emails even in the middle of the night and early in the
morning. Sir John was texting me the entire 3 days I was going through with
the medical abortion with pills, even at 1 am in the morning. I truly
believe that they care about their patients. It was done all at home but on
the third day my partner and I stayed at a hotel to prevent disturbances, I
followed the instructions perfectly, and everything went smoothly.
August 07.
9pm: Positive PT. I took 4. I was in disbelief.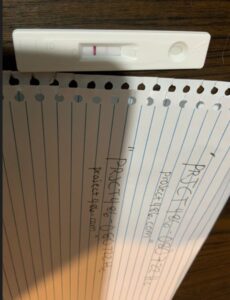 A lot went through my mind.
My partner and I only had 1 contact the previous month since we were both
very busy. And I was sure I wasn't pregnant the previous month since I
regularly take PTs even if I'm only one day late. My partner and I followed
the calendar method and for the first time in 5 years it failed us. I knew
I would do anything to not have a child yet. Anything, even risking my
life. A lot was at stake. We could not afford it and we were still fully
dependent on our parents, even if my partner had a job, because we were
both pursuing further studies. It would be impossible to do that with a
newborn and with no support from family. My partner and I were not
financially stable yet as we were still both working on our careers, living
with our parents, and pursuing post-grad courses. And my parents are very
strict and have told me many times both now and since I was young that they
would not support me if I had a child while I was still dependent on them.
They would cut off support and force me to live on my own. They are the
kind of parents who stick to their rules even if it is harsh. I still rely
on them while pursuing my post-graduate studies and they are happy to
support me since I do well academically, follow their rules and the path
they laid out for me so I would have a bright and stable future.
In a panic, I looked up everything I could on the internet for medical abortion.
I found a lot of sketchy sites. I requested help from a friend who
graduated med school and was pro-choice. She recommended project 486. I
first looked up a herbal abortion site from a herbal abortion blogger. I
read the herbal abortion site's blog and experience, and could relate to
everything she went through when she had a positive PT. I first emailed the
herbal blogger and in the automated response email she also recommended
project486 as plan B as a more effective option. However, my friend told me
herbal abortions aren't as effective compared to the medical abortion with
mifepristone and misoprostol, and if I wanted a safe abortion, I should
start right away with project 486. I read all of the reviews on project
486's website and found out they help women from all over the Philippines
including OFWs who live in different countries. I didn't want to wait any
longer, and I was comforted with all of the testimonies, so I decided to
email this site.
11pm: I sent my first email. They responded really quick after an hour.
After answering their questions and sending pics of the PT next to a
handwritten code, they responded again after 2 hours. When I read it, it
was already 3am so I was shocked that they responded around the clock.
Professional advice and surprisingly very affordable prices
August 08
7am: I texted the number that they provided. I introduced myself and
requested to schedule a consultation with my assigned consultant, Sir John,
which was scheduled in the evening. I read a lot about him in the
testimonies so I was glad to consult with him.
7pm: When I got the go-signal from sir John through text that it was okay
to call, I called right away. The consultation lasted 2 hours because of
poor connection. But he was very patient and kind. During my 2 hour free
consult with sir John, I had my pen and notebook in hand to take notes, and
I was provided with all the information about the medical abortion, what to
expect, what to do if anything went wrong, and a lot more information.
Because of the education that sir John provided, as well as examples of
previous patients, I was at peace. He knew what he was talking about, and
even if the connection was not good, he still took the time to talk to me
and told me everything there is to know about the medical abortion pills,
as well as the function of each. I could tell he was very knowledgable
about the medical abortion regimen. At the end, I was provided with the
choices and prices of each package. I bought what sir John recommended
according to my age of gestation. The prices were very affordable compared
to what I was expecting. Looking back now, it's worth it because my friend
told me Medical Abortions done at home can go wrong and lead to septic shock
if not done properly and if there are retained POC. With project 486 I was guided
throughout the whole process by trained professionals who follow the World
Health Organization regimen of medical abortions using Mifepristone (aka
RU486) and Misoprostol.
August 09: My package was sent the very next morning. I bought all of the
extra supplies they emailed me to get, such as gloves, diapers, ky jelly,
ect. I got anxious so I read a lot of the reviews on project 486's website.
It comforted me knowing that I was not alone.
Very detailed instructions and  constant reminders
August 10: I received my package. It was packaged very discreetly. I
started day 1 that night. I had light meals, and fasted for 3-4 hours
before. Then I took 1 pill of mifepristone at midnight with a glass of
water and fasted again. Sir John texted me the very detailed instructions
and extra reminders throughout.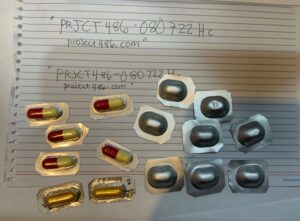 August 11: Day 2 of the regimen. I had no appetite and ate only a little. I
fasted from food and water for 4 hours before taking Mifepristone. I took
the 2nd pill of mifepristone at 12 noon with a glass of water and fasted
again for 3 hours. I felt okay fasting from food because I had no appetite.
But it was hard to fast from the water. I was able to go through my day
normally.
Hassle-free, fast process, early success, no pain
August 12: Day 3 of the regimen which was the Misoprostol day. We checked
in a hotel for 1 day and night to prevent any disturbance. My partner and I
made sure we were both free the entire day. We cancelled plans and my
partner took a "sick-day" off work. Because we knew that the longer we
waited to do the medical abortion, the harder it would be for my body. I
inserted 4 pills of Misoprostol intravaginally. With sterile gloves and KY
jelly (I was careful not to get KY Jelly on the pills) I followed sir
John's instructions through text, wore a diaper, and did the pillow
maneuver for 8 hours. It was very effective because a couple hours after
inserting the misoprostol pills, a lot of clear fluid passed out of my V. I
couldn't eat or drink while doing this. I only had a certain time period to
drink water. I watched a lot of series with my partner to take my mind off
the light cramps. After another hour, I passed blood out of my V. I set an
alarm for when I had to take misoprostol pills buccally. When it was time,
I took 2 pills miso buccally for 3 hours and did not talk. After 3 hours I
swallowed it without water. By the time 8 hours with the pillow maneuver
had passed, it was midnight. At midnight I took the second set, 2 pills, of
misoprostol buccally, and got up into a sitting position. Immediately I
felt a gush of blood clots pass. I replaced the diaper and when I urinated,
a lot more came out. I was shocked at the amount. I replaced the diaper
again, and while looking through the clots, I saw that the POC came out
into the first diaper. It was lighter colored than the rest and it was a
little difficult to find. After washing with water what looked like the
POC, I texted sir John at 12:30am and sent pictures through mail with my
handwritten code and a 5 peso coin. I took it from multiple angles. While I
did this he advised me not to throw anything away.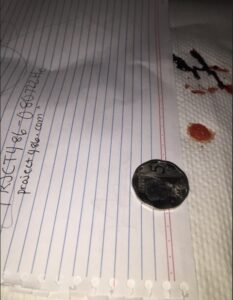 Finally at 1am, He texted that I was officially NOT pregnant.
According to sir John, POC looked to be 3.5 weeks – 4.8 weeks.
Sir John also texted reminders of how to care for myself for
the following days to aid in recovery.
I experienced diarrhea for one day afterwards. For the next 5 days after
passing the POC I had a very heavy period and passed a lot of blood clots.
It decreased on day 5. Since I contacted Project 486 immediately after
having a positive PT, and started the regimen as soon as possible, it was
not painful. It felt like a normal, but very heavy period.
I was shocked that the prices were really affordable with the care I
received. It's worth it because with the price I paid, I got the real
medicines, with extra medicine for emergency use in case of excessive blood
loss (but it was never used because everything went smoothly and sir John
said not to take it), I got fast delivery, around the clock text
consultation, very precise and scheduled instructions, and I passed the POC
sooner than expected. I passed the POC at 12 midnight. The expected passing
of POC was at 2am after my 2nd round of buccal misoprostol. The process was
really fast. From my positive PT, emailing them right away, to the passing
of the POC, it took a total of 5 days.
Very grateful to be back on track in no time
I am very grateful to sir John and sir Alex for helping me have a very
safe, and very effective medical abortion at home. They helped me get back
control over my life. Because of them, I have a second chance in life and a
brighter future. I wish the kind of care I received from them would become
available to more women. Women don't need to needlessly die from going to
sketchy abortionists, nor be judged from health care professionals for
wanting to take control of their life and their body.
I hope project 486 will be around for a really long time to help women, and
I hope that one day soon the outdated laws that prohibits medical abortion
will be changed. Thank you Project 486!