Abortion pills in Cebu got me back on the right track
Hi Im Telly! Im from Cebu
First day of my last period: July 17, 2022
First day of my missed period: August 17,2022
Date of conception: Around july 20-22
Date of procedure: August 31- September 3
My world suddenly stopped
August 13 I found out that I was pregnant, my world suddenly stopped so I
immediately informed my boyfriend about it. Im so disappointed with myself
that day because how can I be so stupid. At first I tried to convince
myself that maybe it was just a false positive pregnancy so the other day I
bought another 4 pcs of PT and suddenly everything turns put positive which
means I was indeed PREGNANT.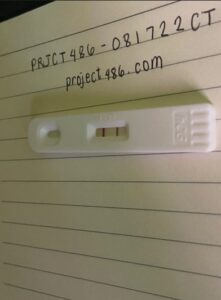 So I cried and cried blaming myself.
I muster the courage to contact Project 486
First week since I found out my boyfriend came over and ask me if Im good
and we talked about my pregnancy. I told him that ever since i knew I
already started searching on what to do. I already tried some "home
remedies" hoping that'll work but it doesn't. Then boom I found this page,
and it took me a almost a week observing it if it's legit or not then until
I finally have the courage to contact them (Sir John and Sir Alex) . Sir
Alex gave me to Sir John, we talked and tbh Sir John is one of the kindest
person — he won't judge you and pressure you.
Ff. We finished talking then sir john give me the cost and at first I was
hesitant because may be I won't be able to provide it because Im still a
student and I don't even have work. But still nagawan ng paraan.
I got big discounts too!
I finally have the money and then I told sir john na I am willing to do.
I distance myself from everyone especially from my fam because of the
disappointment I felt for myself and for the stupid act I have done. So I
am willing to take a risk.
I ordered then after a couple of days the package came and ask for the
guidance of sir john so that I can proceed to the procedure.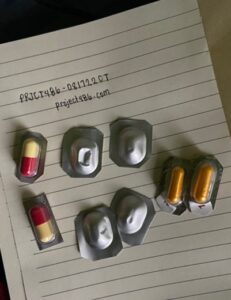 First day
Mife day
No bleeding
Second Day
Mife day 2
Still no sign of bleeding
Third day (BIG DAY)
Light meal until 6pm, and by 6pm I did insert the miso in my v and did the
pillow maneuver. At 11 I did the buccal miso and by 1am I swallowed the
remains without water and wait til 2am so I can stand up and the moment na
tumayo ako dun na biglang parang may nagsilabasan and i just remained
standing until parang tumigil and pumunta ako sa cr to check and I saw a
mga bukol2 na dugo.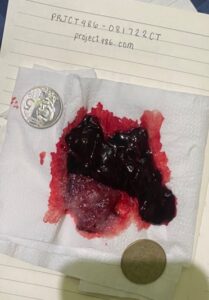 and i send it to sir alex so sir john can see it and I
waited for sir john's response and he asked more few question on what I saw
and then he officially told me na im not pregnant anymore.
I wasn't ready to become a Mom
Im still bleeding and experienced some cramps. Hoping to have a fast
recovery.
I was kinda sad and happy at the same time. Knowing I get rid of it may be
a bad or a good thing. I wasn't ready to become a Mom and I don't want to
depend it on my family. I know it may be a bad thing but I don't want to
ruin its life by raising it even though I wasn't ready. Hopefully that,that
angel will understand me.
To all the girls out there like me who wasn't ready enough im not saying
that you should abort your baby but if you think it'll be the best for you
and for the baby, plss don't be afraid. You are not alone, this is why
abortion should be legal here in our country.
Thank you to Sir John and Sir Alex for being so approachable and for
helping me throughout this journey.