Hi Alex, sharing my reflection of my experience. please do the necessary
edits 🙂 should email and text be attached, please do blur them.
Re-attaching the pics sent as well.
Also, my partner and I thought of asking you guys if there is any other
help we could provide. if you need some volunteers or something, please do
let me know. Feel forever indebted to Project486 for a successful A. please
let us know. thank you!
Jo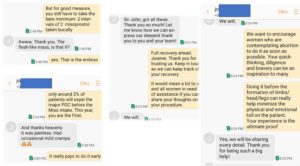 ---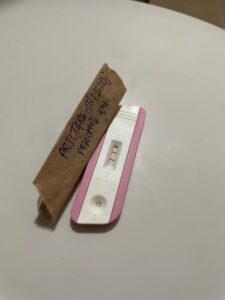 Just 3 days after my missed period, I found out that I was pregnant
when I took a pregnancy test. In that moment, I knew that I could not carry
my supposedly second child. Current situation would not allow us to, my
partner's past and mine are still haunting us and need to be sorted out. We
were really down, but we knew that we have to act fast.. At that moment on,
messaged different groups, pages, NGOs to seek out for help.. to no avail..
One of my google searches led me to Project486. Alex replied fast and 2
days after, had a talk with John, my consultant, for almost two hours. I am
usually skeptical, we do searches and checks to validate, but at that
point, we trusted our gut. We were glad we did so!
Was so worried that something may go wrong, but looking back, turns out,
that was all in my head. The whole process was a breeze, and was relieved
with how John was so responsive. Sharing timeline for better visualization
of events.
August 12 – 2-3days delayed; positive PT, emailed Alex
August 14 – talked to John, made payments for the meds
August 15 – received package details
August 18 – package arrived in Cebu, bought all necessary items as
instructed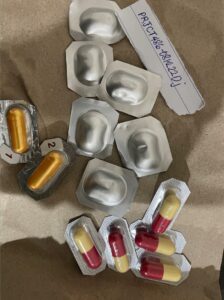 August 19-20 Day 1&2 light meal & fasting, first mife at 10pm, 2nd miso at
10am the next day
August 20 Sat – Day 2, bled lightly, some blood mass seen at past 7pm
August 21 Sun – Day 3, around 7:30am, blood mass passed out again, at
9:30am, a flesh-like mass passed out while i was about to take a bath.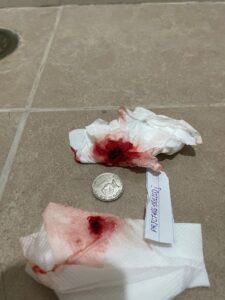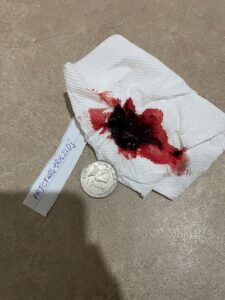 At this point, felt pretty normal. A bearable dizziness maybe 2/10
August 21 Sun – Day 3, was supposed to have my miso tablets when I
re-shared to John that I sent pictures to Alex. Before i had my miso
tablets, he told me that what I saw was majority of the POC already, that I
am not pregnant. The flesh-like mass was the embryo at 4weeks.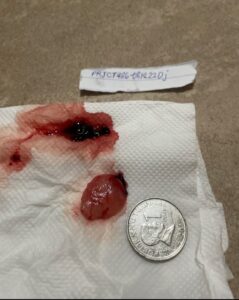 John informed that what i experienced was not usual, that i am the first one for
the year to have expelled the POC with just the mife.
He still instructed to do the miso but at a lesser dosage just to complete
the process.
At 8:30pm that night, already resumed my meal. Had a bearable, 3/10 cramps,
2x diarrhea, and period-like bleeding. John also shared a complete
post-abortion care and instructions.
Looking back, the experience still feels like a dream. It was not
something we were proud and happy of, but a necessary action for us to live
a normal life.. and hopefully, better and wiser with all that has happened.
We have a lot to be grateful for. But most especially to Project486, to
Alex and John, who are so passionate in what they do, in educating women,
and providing access for help. Thank you so much! And to all women
needing help, you have come to the right place! Please trust Project486,
and do face your fears. Better things are yet to happen.
Jo