I'm Yvoughne, 33… and this is my story…
Wrong place at the wrong time… Yun ang masasabi ko sa nangyari sakin.
Gusto ko talagang magkaroon ng baby, pero sana hindi pa sa ngayon, pero yun
ang nangyari. It all started when my period was delayed. Since irregular
naman ako, I never gave it much thought, kase nga madalas delayed naman ako
ng 1 to 2 days. But 3 days has passed, wala pa din. 4 days, 5 days,
nag-iisip na ako kung ano talaga plus may kakaiba na akong nararamdaman sa
katawan ko.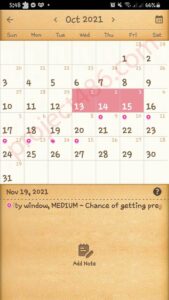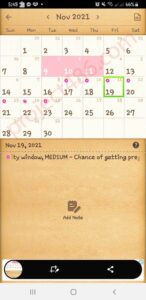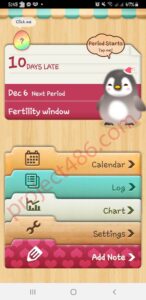 My partner and I talked about it, we decided to give it some
more time kase baka stress lang ako. On the tenth day it was Nov 18, nag PT
na ako, the inevitable happened. Two lines. Medyo malabo lang ang isa, just
to be sure bumili pa uli kami ng dalawa. On the same day we tested again.
Second test it was negative. Nung hapon, we tried again. One line was
evaporation line again. We didnt know what to do. We do not want to believe
what was happening. Final decision, after 2 days we will test again.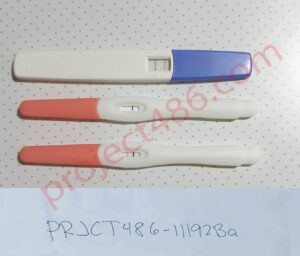 That night I cant sleep. This is life changing. So many things to consider.
First, is the future of the baby. Second, since we are not yet married,
giving birth without marriage is against the law in the country where we
live. Ang daming tanong, daming paano, pero iisa ang sagot, hindi pa kami
ready para sa biyayang ito.
Since di ako makatulog that night, I was checking on the internet for other
options na pwedeng gawin. While browsing, I stumbled upon this website
PROJECT486. Out of curiousity I checked it out. I was very hesitant at
first,so I decided to read all the articles and stories. I was beginning to
have hope. Nung umaga ng Nov 19 nag-email na ako sa kanila
moreinfo@project486.com. Then nagcomment din ako sa mga articles para mas
madaling mapansin nila. I was suprised of the fast reply (siguro effective
yung papansin ko sa kanila ??)

This is where the exchanges of information happened. Sir Alex asked for
details like pictures ng PT, LMP, medical history, and basic personal
details. On the same day I was given a consultant, si sir John na nga.
Still, may doubt pa din kami, who wouldn't be. We decided to call sir John
kahit madaling araw na sa Pinas. Sa usap palang namin over the phone
naramdaman ko na agad yung sincerity nya. Ramdam ko na gusto nya tumulong
at ramdam ko din na totoo sila at di scam. We were discussing kung paano
makukuha ang gamot since nasa ibang bansa nga kami at mahigpit ang customs.
They answered all of our questions even the delivery time, that it may take
few weeks. Nov 20, we received an email from sir alex regarding the summary
na pinag-usapan namin ni sir John, time table, things na gagamitin sa
procedure at pati sa payment.
Nov 21, we did the last test and we were not surprised that it was
positive, but somehow yun lang ang inaantay namin. After a few hours we
made the payment. Hoping against all hopes na sana totoo talaga sila. Nov
22 nag-email na si sir Alex saying that staff was preparing the med package
and will be shipped Tue or Wed. Nov 24 may tumawag na sakin may parating
ako na delivery at iyon na nga yung package sobrang bilis yung inaasahan ko
3 linggo, natanggap ko in 3 days.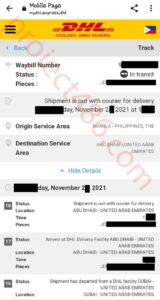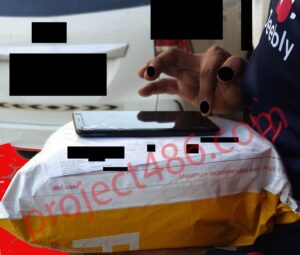 I informed sir John and sir Alex that I
already have the package. Nagreply naman agad sila, very accommodating
talaga. Sakto ang dating ng meds kase the third day will fall on my off. I
was also impressed on how the meds was packed. As in impressed talaga. We
started to do the procedure on the same day we received it.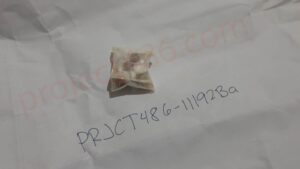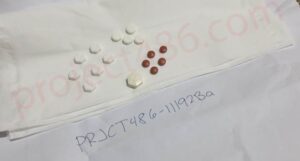 Nakakatakot, nakakakaba halo halong emosyon kase di ko alam kung ano ang
pwede kong maramdaman. It turned out na ang first (Nov 24) inom ng mife
and second day (Nov 25) is very normal.

Third day has come, madaming
preparations dapat gawin. Prepare the things needed for procedure, prepare
your mind and body. Alway keep on open communication with sir John and sir
Alex. They will guide you all throughout.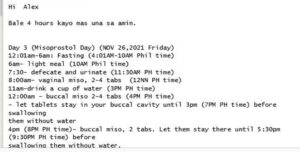 Third day (Nov 26) 8AM, we started with the vaginal insert, 4 miso. I have
to stay in bed for 8 hours as per instuctions. I felt cramps to start after
an hour. It was uncomfortable but tolerable. At 11AM I was allowed a cup of
water.
At noon, 2 miso buccal and 2 miso sublingual. Let it melt do not
swallow just yet. At 3:00PM swallow whatever is left without water.

4PM,
the last 2 miso, buccal. Also let it melt in the mouth, again do not
swallow. Also at this time you are allowed to sit or stand up.
As I sat, I felt a gush of warm liquid came out from me. There were some
blood came out earlier, but this was different. Since I was wearing
diaper we were not sure what it was. When we opened and checked the diaper,
our hearts stopped for a moment. The fetus <embryo> already came out. We immediately
informed the team. They asked us to send pictures. They want it in
different angles just to be sure.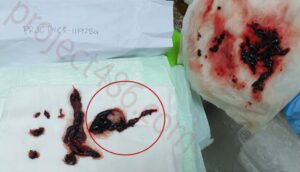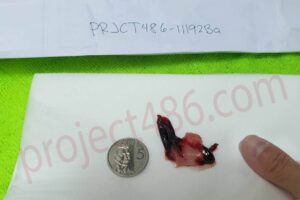 After few more pictures and a clearer
view of the POC. We are declared not pregnant anymore.
We were expecting the whole process, from the day of talking to sir alex to
receiving med package, will take about 3 to 6 weeks. Instead, It took only
8 days (from consultation to completion). The whole experience is a roller coaster of emotions. Like I said
in the beginning, life changing.
All throughout the whole process sir Alex and sir John who are always
helping me, guiding me, giving step by step instruction just follow what
they tell you and you will be ok.