Abortion in Dumaguete City
Normal to be late but this one felt different
Hellooo! I know this will be long but I just wanna say Project 486 saved me.
July 15, 2023 – I took a pregnancy test 4pm in the afternoon because my period was super late already, like almost a month late. It was positive.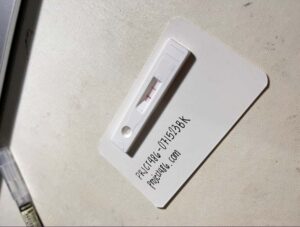 I already felt I was pregnant before pa lang. I was just in denial because my period is irregular. Though, I can say my partner and I are financially stable, we are both still aware na we aren't mentally and emotionally capable of keeping the child. Both of us are still in our early 20s and just starting our career. I was really anxious that time and I called him down para makita nya yung PT. He was also in denial because like I said, normal lang talaga for me to be late. But this time it feels really different eh.
Friend was a Project 486 patient in 2020
Good thing, I know a friend who was a patient of Project486. She told us her story way back 2020 and at that time it never really occurred to me na someday i'll be needing project486's help. I didn't feel an inch of panic kasi I know they're reliable base sa experience ng friend ko. So when I got their website link, I immediately emailed Sir Alex. He replied to my email asap and was very accommodating, he then instructed me to contact Doc John for my consultation. Doc John was very professional, supportive and assuring, naka chikka pa nga kami about scammers and etc. Also, I already did my research about safe medical abortion before the call and the abortion pills that project486 are providing are the same as what WHO mentioned in their guidelines for medical abortion and that kinda lifted a weight sa shoulders ko tbh. The next day, I paid for the pills and the next thing I know, I was only waiting for the package to arrive na lang.

It was surprisingly not painful at all
July 24 and 25 – My day 1 and 2. It went really smooth and fast. I didn't even feel a thing. Hindi man lang sumakit ulo ko or I didn't get to experience any cramping. Medyo mahirap lang yung fasting hehe 😅 pero yun na yun. The rest okay na. Ang bilis din naman ni Doc John mag reply sa mga questions ko and mga random updates. Not an hour goes by na hindi ako ni-remind ni Doc ano dapat ang gawin and I'm thankful na there's someone to remind me of those things.
Day 3 – I was told, this one was gonna be painful. I read some of the posts here and even my friend told me that she experienced like super intense dysmenorrhea that day. But for me, I didn't get to experience those. Maybe because I wasn't stressed or anxious that day. Or maybe I was just lucky. I was super relaxed, larong laro pa nga ako ng COD.
Assured, secured and successful
I was so assured and so secured na this was going to be successful because I trust project486 so much. Just follow their instructions. The whole time, I was just updating Doc John about my status. Concerned pa nga ako bakit di sumasakit puson ko. But he assured me, it's okay and it's normal. After 8 long hours, It was finished and I did it. All because of Project486.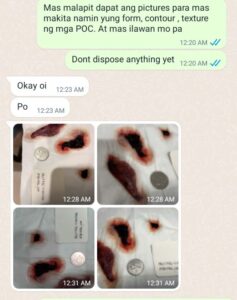 I'm super thankful there's people out here like Sir Alex and Doc John that are helping a lot of women by providing them a safe space and access to safe medical abortion. 🤍 Also, Please practice safe sex and be careful. It's really a privilege to have access to safe medical abortion. Don't take it for granted.
– Marilyn , 22, Dumaguete City, Negros Oriental