Days leading to the procedure, patient had been suffering from severe vomiting probably because of Hyperemesis Gravidarum, a rare case of persistent vomiting during pregnancy.  The team was as eager as the patient to start early but the need to treat severe vomiting first became the priority. Hyperemesis Gravidarum causes pregnant women to throw up instantly every time they  take in anything–food or fluids, no matter how small the amount is.  It is as if the stomach rejects everything. If this condition persists, the medication will just be wasted and will inevitably result to failure.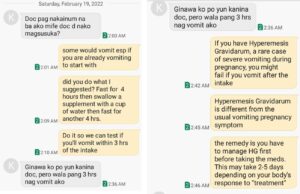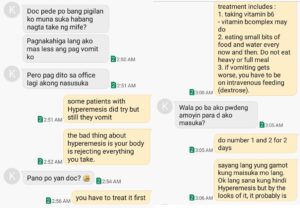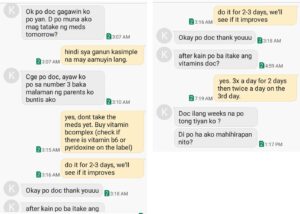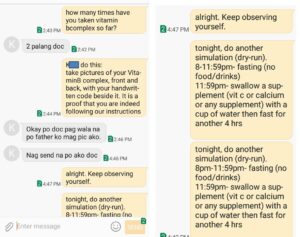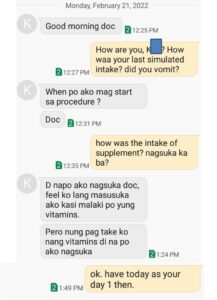 Treatment of Hyperemesis Gravidarum includes  light meals and  the intake of Vitamin B6 (pyridoxine) which can be found in Vitamin B complex supplements.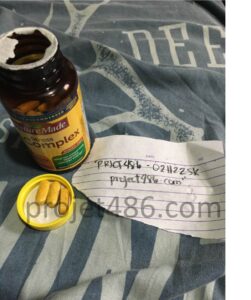 Patient did this for 2 days and fortunately, she was no longer vomiting incessantly by the end of the second day. At last, she was able to start the procedure in no time.
Patient's name: K
Location: Cebu
First day of LMP (Last Menstrual Period): Jan 1, 2022
First day of Missed Period: Jan 31, 2022
Unprotected Sexual Contact: Jan 16, 2022
Date(s) of Medical Abortion Procedure: Feb 22-24, 2022
Hi everyone, I don't know where to start my story. So uhm here it goes, I am K
from Cebu by the way and my problem is to get rid of my pregnancy. Nag
search ko pamparegla/pampalaglag sa socmed and then chatted few sellers.
The prices were not the same depending on the reseller and weeks of
pregnancy. Naay uban 3k for set 1, ang usa kay 8k ang usa kay 4,200 and
they even added me sa gc nla for proof of legitimacy so yeah nisugot ko but
the searching doesn't stop there kay d jud nako feel nga slay mohatag sa
akong tambal kay basig scam or fake ang tambal ilang ipdala sayang ang
money. So while nag searching ko sa website, naay nicomment ato ng site I
forgot unsa to nga site niana ra sha nga "project 486 suwayi" so ako sha g
search and there I read some of the stories similar pd sa akoa.
Ni email ko nla pero wa ko ga expect nga mo reply sila coz I thought dghab nag need sa
ilang help. You'll know you're in the right hands kay maka feel kag
security, proof of legitimacy is not through groupchat but stories from
different women who seek help and naging successful.
Before your consultation there will be questions that needs to be answered
sa email. They will give you patient's code ata yun in every photos you
send.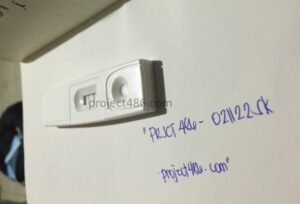 ikaw ang tatawag sa consultant, they will give you an appointment. Sa akin
nag start ng 5:30 at nag end ng 7pm I think? You know what makes me amaze
and putting my trust to them? Is that the expertise sa consultant about
abortion. From fake tambal sa uban reseller g tinda until sa mga scammers
sa Cebu and the process itself kay pinahimutang kaau murag doctor imo ka
storya or doctor jud tos doc John I dunno, we don't know kay they never
disclose their personal information for protection pd.
After I made a payment sa ilaha nag overthink na sd ko kay basig scam or d na mo contact
sugod na sd kog hilak but doc John keeps on saying I am in good hands,
don't worry mga ing ana to keep me calm.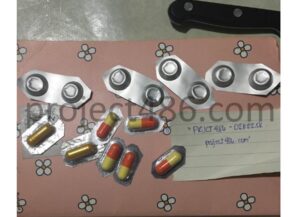 fast forward, first day procedure
which is taking mifepristone (no bleeding but I felt discomfort sa ako
stomach and mura kog nagsakay ug bus nga kasukaon)
Second day (no bleeding) not until the third day morning nga naay gamay
blood clot.
BIG DAY (misoprostol day)
We prepared all the things needed based sa email nga g send nla , naglakaw
ko nga wa kasabt kay kasukaon ko nga murag mosaka akong kabuhi sa tiyan
luya kaau ko pero ako jud g agwanta.
8pm – insert 4 miso sa vagina ( slight cramping pero carry ra )
11pm – drink a cup of water while ga higda kay d pwde mo bangon
(More more cramping maka tu sa luha but carry ra ghapon) so doc John text
me to take 2 advil 200mg until 11:40 ra pero unsa ka shunga wa mabantayi
ang txt so na missed nako (no painkillers hantud mahuman 😣 ) Wa lang ko
maanad d mo take ug meds if sakitan kos pus on maong tu jud luha nako pero
d man makamatay ang kasakit.
12 midnight- 2 buccal miso
3 am – swallow the remaining miso without water
4 am – 2 buccal miso again but pwde na maka lihok lihok. This time kaihion
ko so nangihi kos arinola as what doc John told me nga sa arinola or balde
mangihi. Kangilo naman naay nigawas tibugol nakapanggunit jud kos akong
uyab ato pero wa nay sakit sa taler. Naka feel kog haw ang sa ako tiyan, d
nako ka feel ug kasukaon nga murag gdagat. I took a pic of the POC and sent
to sir Alex to verify if mao na bajud to so yeah it's confirmed.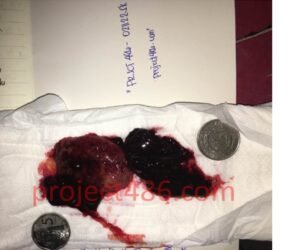 d nako ni mahimo ug wala c doc John nga nag monitor nako, nag remind nako sa time bsg
nag send na sha ug schedule, he made sure nga way ma missed sa procedure 😭.
I am super thankful sa project486, doc John and sir Alex 😭❤️ grabi ka
masinabtanon, taas ug pasensha, ug replyan jud ka bsg unsa orasa. Thank you
and God bless project486 ❤️ krn kay nag bleeding ko pero mura nalang ug
gdugo nga normal.