Abortion Pills in Taguig City, Metro Manila
Not all women want to be mothers
Never in my life have I intended to have kid/s. Hence, the horror that I felt when I've learned that I was pregnant on May 10.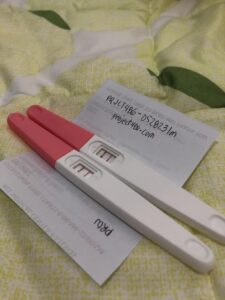 Siguro ganun talaga sa buhay – yung mga ayaw mo, yun ang binibigay. Habang yung gustong gusto mong makuha, pinagkakait.
People around me encouraged me to continue with the pregnancy. For a while, I thought they have changed my view on this matter, thus, I took care of it – visited an OB and took prenatal vitamins.
But anxiety suddenly hit me. Isang araw, nagising na lang akong sobrang lungkot because of the situation that I'm in. Should I just accept my fate according to society's expectations? Alam ko sa sarili kong hindi ako ganun – I always have a clear vision of what I want to achieve, what I want with my life. I am that strong-willed. I also thought about my future – how could I possibly raise this child alone? I'm not a good person, so anong kasiguraduhang magiging mabuting ina ako sa batang to?
Scammed by FB seller but didn't stop searching for  legit meds
That's when I started researching about the A-word. I jotted names of sellers who seem legit and started messaging them. But sadly, I was scammed by an FB seller – I received mifepristone and misoprostol tablets packed in plastic. In short, pekeng gamot ang pinadala sakin, thus, my pregnancy wasn't terminated.
Takot man maloko ulit, I mustered all the courage left in me and sent an e-mail to Project 486. Their blog stood out from the rest of the online sellers that I've researched about. It only took them a day to respond to my e-mail and schedule an over-the-phone consultation. Sir John educated me about mifepristone and misoprostol – what sets legit from fake meds apart in the market, how they should work, etc. After my consultation with him, I felt relieved and I immediately booked for the procedure (June 02 to 04).
I prepared myself – emotionally, mentally, and most especially, physically – prior to the procedure. Sinanay ko yung sarili ko to eat as little as possible dahil pagdating ng procedure, you will be asked to eat only light meals dahil mas effective daw ang meds on an empty stomach.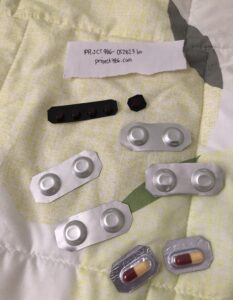 Then comes day 1. Kinailangan kong idahilan ang pregnancy cravings sa ate ko as I prepared pasta for dinner. Then, I waited until 12 midnight to take the first mifepristone. The next day was the same – I had to make excuses to my colleagues as I take the second mifepristone and refuse to eat at our mid-year party. I also had light spotting that day, which, according to sir John is a good indication that my body is responding well to the medicines.
The third day was the toughest. I'm living with my sister kaya ang hirap-hirap magdahilan kung bakit ang aga kong 'matutulog' (per the given schedule, you have to insert the misoprostol in your V at 4PM then lay down until 12 midnight). Once again, I blamed it to my pregnancy hormones. I experienced stomach cramps almost 2 hours after. I'm just uncertain if they were mild or severe as I have high tolerance to pain. Nevertheless, I took them positively. Na tumatalab na yung gamot dahil may nararamdaman na din akong gush of blood. Ni hindi ko ininda yung ngalay dahil sa 'pillow maneuver'. At 8PM, I had to take misoprostol bucally and that's when more blood came out and mas constant na yung cramps. Pero dahil nga mataas ang pain tolerance ko, hindi ko to masyadong ininda.
I waited until 12 midnight, as instructed. I went to the restroom and dun ko na nakita yung isang lump ng dugo sa diaper ko. And when I peed, ayun, yung unang part ng POC, lumabas.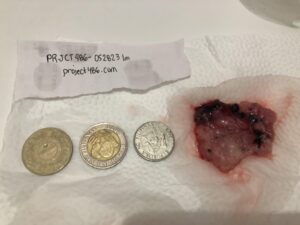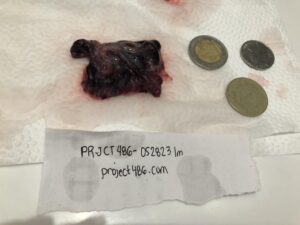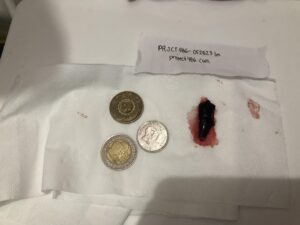 I don't know kung saan ko nahugot yung lakas ng loob ko, pero I just scooped it, washed it, then send the picture to sir Alex and sir John to confirm if na expel ko na talaga yung POC. As I was waiting for a response, I felt na may lumabas ulit sakin – another part of the POC. I then sent the evidence to sir John and sir Alex. The former confirmed na I'm no longer pregnant, then sent me reminders post-procedure.
Relief, not guilt
I cried not because of guilt, but because of relief. I made this conscious decision from the start kaya alam kong ito ang gusto kong kahinatnan nito. There might have been a slight pang of guilt for not feeling guilty for what I did. But that's it. I carried on with my day – with no sleep, I reported to work and conversed with people as if nothing has happened.
So to you ladies out there na may ganito ding sitwasyon, do not be afraid. If you've made up your mind to terminate your pregnancy for whatever reason you may have, do so. It's your choice, really. Pero after nito, let's all be cautious of our actions. Yes, sex is addicting, but we should always do it safely. Let's all be wise kasi at the end of the day, tayo ang talo pag walang nanindigan satin.
P.S. I buried my POC next to my favorite plant. I'll be carrying this kung san man ako mapadpad so it would be a constant reminder of how brave I was – for fighting for what I want and refusing society to dictate my decisions.