FALSE INFORMATION  EMBOLDEN   SCAMMERS
Just recently it is brought to our attention that some article on top of google search rankings  is spreading gross misinformation about the abortion pill Mifepristone.
This  misinformation doesn't only undermine the amount of work Project 486 has put over the years to make the  abortion pill Mifepristone a.k.a  RU 486 available at minimal cost in a very restrictive setting such as the Philippines but it also inadvertently helped and still helping  online scammers deceive hundreds if not thousands of desperate Filipinas looking for genuine assistance over the internet.
Online scammers benefit from this poorly-researched article.
MISINFORMATION #1:  Mifepristone is usually a round white pill.
WRONG.
Misoprostol is usually the white pill but it can take the form of various shapes and to some extent sizes.
On the other hand, Mifepristone  ( a synthetic steroid) in its most basic form is a yellow  chemical powder .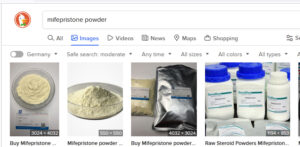 So how does a yellow chemical powder turn into a white tablet?
IT DOESN'T.
It turns into this: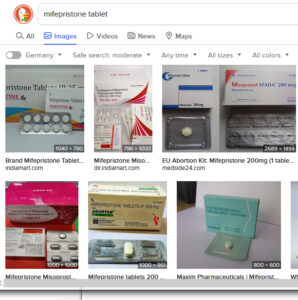 Look closely, so you won't be deceived by either your eyes or screen. Mifepristone tablet always has an undeniably strong tinge of yellow that noone would even refer to it as white. It is often described as light-yellow or yellowish.
You know who sells white mifepristone tablets?– ONLINE SCAMMERS who are victimizing thousands of desperate Philippine women .
Online scammers would remove misoprostol tablets or any white pill from their blister packs then put them in plastic sheets or zip locks and  pass them off as Mifepristone.  Without genuine Mifepristone, most of these women would end up having botched abortions, complications, continuing pregnancy, fetal malformation (birth defects ) and some would even DIE because of  abortion-related complications.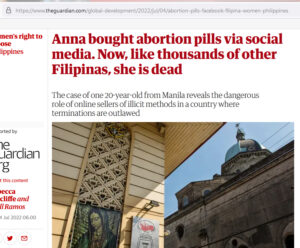 With genuine Mifepristone,  medical abortion is generally safe — so safe that it may even be  safer than pregnancy and birthing itself.  The Philippines currently has one of the fastest rising  maternal death rates in the world.
Many of these women with botched abortion because of fake white "Mifepristone" Tablets would seek refuge here at Project 486 to eventually get hold of genuine Mifepristone.
MISINFORMATION #2: Mifepristone in capsule form is not legit.
Mifepristone capsules are not legit? Tell that to these scientists from the country with arguably the most successful birth control program in the world.
Here is a study conducted by 5 scientists from China as published at Pubmed, National Library of  Medicine , National Center for Biotechnology Information (an official website of the United States Government).
https://pubmed.ncbi.nlm.nih.gov/18477493/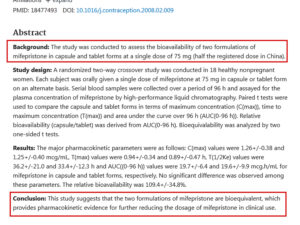 According to this study, there is no significant difference in bioavailability between Mifepristone capsule and Mifepristone tablet.
Bioavailability is the amount of drug which reaches the site of physiological activity after administration.
In fact in another study, the results indicated that Mifepristone in capsule form  is not only at par with the Mifepristone in tablet form but may even be BETTER  (in terms of efficiency) in terminating early pregnancy. In the study, 75mg of Mifepristone CAPSULE is proven to be as EFFECTIVE as 150mg of Mifepristone TABLET.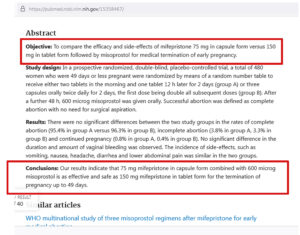 This is the very reason why we prefer the CAPSULE  over the TABLET form of MIFEPRISTONE.
It is proven that a lower dosage of Mifepristone in CAPSULE form can be as effective as twice the dosage in TABLET form.
Mifepristone capsules are also way more economical to manufacture (at least for our suppliers) . They are less costly that we (Project 486) are able to provide patients two  Mifepristone 200mg  capsules for the price of one. Mifepristone has very low toxicity, overdosing on Mifepristone is very unlikely to happen.
Thus giving patients much needed layers of fail-safes. Even if the patient throws up (bec of pregnancy symptoms or effect of the meds) on the first intake of Mifepristone, she still has a backup that she'll take the next day. And even if she throws up on both instances of the intake, she can still have a high chance of success with the procedure because all she needs is 75mg  out of the total of 400mg Mifepristone  ( each Mifepristone capsule is 200mg ).
Mifepristone capsules are very efficient and effective that more and more of our patients are completing their procedure with just  Mifepristone alone. They were surprised to complete the procedure even before the Misoprostol intake.
Here are some of our patients who complete their procedure even with just Mifepristone in CAPSULE form alone
Goal-driven fresh grad surprised to complete her procedure with just Mifepristone alone (entry # 125)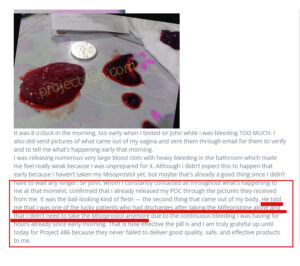 She completed her medical abortion even without taking Misoprostol (Cytotec) yet (entry # 120)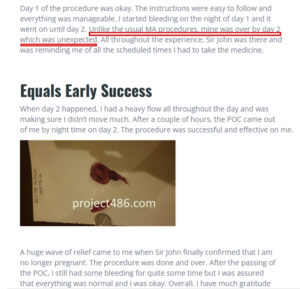 HOW TO PROTECT YOURSELF FROM ONLINE SCAMMERS
  Make sure that all your medicines  (Mifepristone and Misoprostol) are in their proper packaging complete with labels, blisters, dosage, brand, etc .
The only time we release medicines  out of their original blisters is when we send them abroad (to OFW's). But this involves a very delicate process in a controlled environment so the meds wont be exposed to oxygen, natural light and heat ( meds shipped abroad cost thrice the price because of this) .  OFW patients doing it abroad are advised to consume the meds as soon as they exposed them to light and oxygen.  Developed countries like Saudi Arabia have high tech scanners that can easily detect aluminum blisters. It is also the only time we release Mifepristone tablets because  capsules may not be able to withstand extreme heat and pressure during the long travel .   In the Philippines, there is no reason to do this.
2.  Make sure that your Mifepristone is YELLOW (light yellow)
(If it is in capsule form, the powder inside the capsule should be yellow.
If it is in tablet form, the tablet should be yellowish or at least has a strong tinge of yellow
However, even if it is yellow (capsule or tablet), if it is not in blister pack (banig, proper packaging), that is already a very big RED FLAG.  One of our patients was scammed by a previous  seller with a Vitamin C tablet passed off as Mifepristone. Vitamin C tablets when exposed to air/oxygen can acquire a yellowish tint. Some over-the-counter medicines may also come in yellow and  could easily be used by scammers to deceive buyers online.  Blister pack  complete with the brand, generic name, dosage info, etc is the only indicator that the meds you are getting are authentic or legit.
3.  Do your due diligence.
Do your own research before deciding to  purchase medicines.  Some misconceptions , misinformation and even questionable medicines  may come from unlikely sources.
 IF YOU ARE RECEIVING  "MIFEPRISTONE PILLS" THAT ARE WHITE , BARE (NO BLISTER PACK, NO LABELS/ HUBAD, even if yellow ) AND ARE IN PLASTIC ZIP LOCKS, ENVELOPES OR  SHEETS  THEN YOU ARE MOST PROBABLY JUST  BEEN SCAMMED.  YOU ARE ABOUT  TO  UNDERGO  A VERY DANGEROUS  NON-STANDARD PROCEDURE.     
STOP. 
CONTACT US.