An Overseas Filipino Worker (OFW)   in Saudi Arabia (KSA) was saved by medical abortion  from imminent imprisonment, persecution and humiliation. Her  medical abortion  was carried out by the use of  Mifepristone and Misoprostol / Cytotec . Being pregnant out of wedlock is punishable by imprisonment in Saudi Arabia. Migrant workers like  OFW's are not excluded from such harsh punishments.  Such stringent laws are a result of religion having a big influence on the politics of the land which is very common among Islamic countries.
Coming home to the Philippines to bring the pregnancy to term was not an option for her either. The patient was just starting out in her physically-demanding job as a  Physical Therapist. Coming home will be double jeopardy – a violation of her contract which will have her blacklisted from future job opportunities abroad   and a heartbreak to her parents. Unpaid debts and unemployment due to lack of opportunities at home will  plunge her loved ones to misery especially with the added cost (which is no joke) of  raising a child.
This is a temporary break from our "regular programming". The previous posts are actually archived stories from the past which need to be re-uploaded because the original blog has been taken down by our former web host, the owner of which is obviously not pro-choice.
The story below is a real time account of the experience of an OFW (her own words). Her medical abortion procedure has just been completed as of this writing , November 24, 2019.
Disclaimer: We do not publish photos and stories unless the patient gave us her consent. No private information is revealed in any part of this blog and in all our online content. Even if consent to publish  is given, pictures of fully-formed embryos/ fetuses will will be covered or edited.  
---
November 24, 2019
Violy, 25 years old, OFW,
Patient Code: PRJCT486-110319Pv
Kingdom of Saudi Arabia (KSA)
OFW Pregnancy Blues
I am afraid to go home to the Philippines without anything. I am also afraid to be punished where i am living now. I was faced with  an unexpected situation- I am pregnant…and not married..in a Muslim country.
I am working in a non-open <conservative> country.  When we found out that I am pregnant, I am already one (1) month pregnant that time.  I and my partner are still not ready to become parents, maybe because our respective careers are still starting. For those reasons, we decided to have an abortion.
We keep on searching some medicine here where we lived today. But we can not find anything. We search from google the things that should be avoided during pregnancy or foods that can cause miscarriage like pineapple, green papaya, sesame seeds. I ate them all but still nothing happened.
OFW Given Hope
Then one day there was someone who referred PROJECT 486 to me. I didn't even think twice to email them and to contact them. We put all our trust to PROJECT486 .  We truly believe, early on that they can help us.
The day that I emailed them, they were fast to respond. They were so kind to help and  guide me, patiently giving instructions and reminders.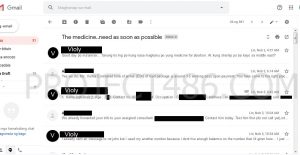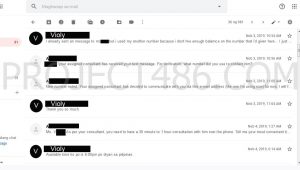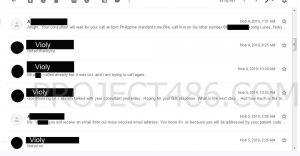 Safe and Discreet Packaging
When they sent the medicine from the Philippines to the country where I lived now. I felt  nervous because the customs of either countries (Philippines and Saudi Arabia)  might capture it. But thanks God it wasn't because they packed it very safely.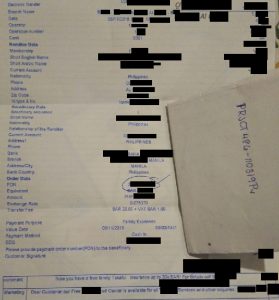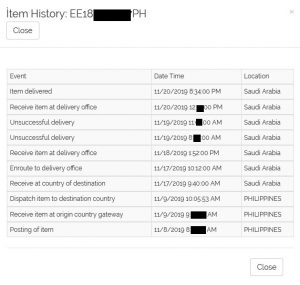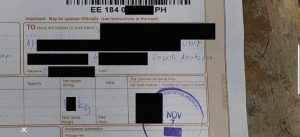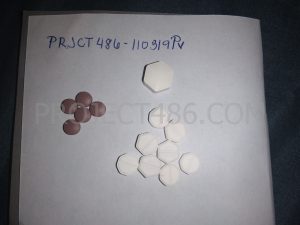 OFW Given Expert Guidance
On the day of my procedure,  my assigned consultant Mr. John is always there to guide me from time to time. He is updating me on  the next step, giving reminders  and  encouragements that gave me  strength to endure all the pain.
After  8 hours from Vaginal intake (day 3) of Misoprostol (Cytotec) and 42 hours  on from the Mifepristone intake (day2),  my POC's (Products of Conception)  were  already out. I didn't even expect that the fetus was already out of me.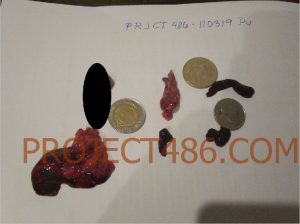 After that I emailed the picture to Mr. John (project486) and waited for an update. Within the day I received confirmation from Mr. John that the procedure was a success and I was already officially NOT pregnant. I  was  so thankful and I was glad to have done the procedure early. I was relieved that the overwhelming  stress has finally ended.
I am thankful to Project 486 because they are here to help
ladies like me who are not yet ready to have a child because of circumstances.  No words can describe the feeling I had after my successful procedure. Thank you so much for all the help and guidance, PROJECT486..
MORE POWER PROJECT486 !! Thank you  so much..
___________________________________________