Medical abortion using the abortion pills Mifepristone and Misoprostol were the answer to a young call center agent's almost philosophical problem of choosing between "what is best" and "what is right".
December 8, 2019
Roela, 22, Customer Service Representative,
Taguig City, Metro Manila, Philippines
Hi Sir Alex/Sir John,
Here's a short reflection of mine. Apologies for sending it a little late. Just a little busy last week. Please hide my identity.
Best Gift, Wrong Time
I just celebrated my birthday last month and I got me the best gift any women at my age could have–a baby. But I was not sure if I was now ready to have the best gift.
It has been a week since I underwent the procedure. And honestly, I still do not know what to feel. Maybe it was just my pregnancy hormones acting up. Letting me feel confused. Or maybe this was just me not trying to think about it anymore.
Actually, this was not the first time that I got pregnant. I got pregnant years ago, but my body was so weak at that time so
it was miscarried spontaneously. I was so sad at the time—losing the only hope I might have. Well, I guess maybe that was just a preparation of something big like this.
Medical Abortion: Do What is Best or Do What is Right?
The day me and my partner learned that he got me pregnant, we were doubtful to have this. It was just a matter or choosing
what's best for you rather that doing what is right. It sure was a hell of a decision. Maybe some who might be reading this could relate or may be not. But I think you wouldn't go here if you don't, right?
Well, one thing is for sure here. The people behind Project 486 is the best choice you can have if you are a hundred-percent sure that you are ending the pregnancy. From the online verification and checking to consultation. As well as the main procedure, they will guide you all throughout the process.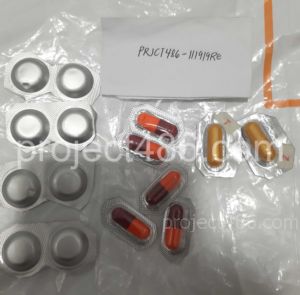 I will not be getting really into the details as I am currently feeling overwhelmed when I remember the procedure. But I hope I move on the soonest.
Silver Lining
To women like me whom at first doubtful to trust this team, fear do not. Project486 is really legit than the word legit. I assure you that.
To the Project486 team, I cannot thank you enough for being such a helpful and trustworthy people in this world full of scams. Not only for giving the authentic medicines, but also giving the best guidance out there. Without judgment. And that's really what matters to someone like me.
Thank you so much and more power.