Abortion pills in  Manila
"On that day, we knew that the meds …procedures, methods, or
steps provided from this online seller has completely failed– sira, palpak,
at bagsak.. everything has resulted to an incomplete abortion. Now, I am messed up."
smilar story: Cebu student gets fake meds from Facebook seller
This is patient "PRTCT486-092522PB" and this is a long story.
I really wanted to extend first my overflowing gratitude to this
organization, project 486.
Sir John whom I believe that I became my instant professor he-he. He made
it simple and precise to elaborate a certain thing or explanation– a bite
size infos about these meds and how they plainly but essentially work.
Nakalimutan kong mabalisa noon dahil sa mga provided infos na naibibigay
nya. You would certainly think that he's more than a consultant. Simply,
this is more than an organization. They extend and will reach out their
helping hands to you. Thank you for giving me a second chance to live
again. Hindi ko alam kung nasaan na ako ngayon kung hindi ko kayo siguro
nahanap. I owe you a lot.
Sorry po talaga kung hindi ako nakapagsulat agad. Up until this day, I am
still re-gaining my strength.
Determined to end it early on
Looking back, I didn't listen to my body that time. Ang tagal ng araw na
nagka breast tenderness ako. That's unusual at nakuntento nalang sa
thoughts na malapit na akong magka period. Kasi tama naman diba? One of the
strong sign sa ating mga babae na kapag masakit yung dibdib ay ibig sabihin
lang din non ay malapit na tayong magkaroon. But every cycle is different.
Moreover, I tend to track everything; my vaginal discharge, period cycle,
my pms symptoms and not until nagising ako ng isang umaga, still certain na
hindi ako buntis. Pero wala pang four minutes, the faint line appeared on
the test line– gumuho na lahat nang dapat gumuho.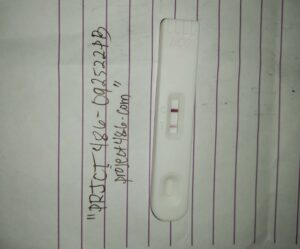 I tried to be calm and went on reddit reads to see someone na pwede kong
makausap with the same situation I have. May mga katulad din ako na
naghahanap ng ways at meds na nauna nang makabili ng meds discreetly mula
sa mga online sellers sa bansang ito. I talked to them and dealing with the
same dilemma I had. Most of them are re-taking the high dosages of meds,
too. Because they believed that the first take was a complete failure. Our
money was right then and there.
Mostly and fortunately, it is the foreign people and they live in these
country kung saan may safe at legal abortion. They'd emotionally supporting
each other. They are open and emotionally supported me. Reminded me about
the fake meds, practices and the reliable organizations. But I had no time
to rely on them because it's outside of the country and the custom
settings. Nakakadurog sa pakiramdam na wala ata akong magagawa kung hindi
mag-resort sa mga online sellers. I am 3-4 weeks pregnant and had to do
something. I am just an incoming 4th yr college, bread winner at kaka
resigned lang sa isang trabaho. How in tf could I have my own money to pay
for the meds that I'll need? At the end of the day, we manage to find some
ways to have our money.
I am aware of what to do next. But I knew a friend of mine na nag undergo
sa two months nyang abortion noon. Nakuha nya yung treatment, meds and
raspa sa kakilala nya sa Quiapo and there's no way na matutulungan nya ako
since 24/7 siya halos sa pagtatrabaho. But she's the only friend that could
help me. Sure, sinagot nya ko sa mga tanong ko pero hindi ko maimagine na
paaabutin pa niya ako ng ilang weeks para ma-confirm nga na buntis ako
because she recommended that I should wait for the next days, weeks or
months for me to confirm. I just don't understand. Desperado na ako noon at
alam kong hindi nya na ako matutulungan.
Social Media's unreliable meds and info
September 22 when I took pt test noon and from that very same day, we'd
impulsively made our decisions to buy from this online seller sa isang
social media platform. We might know the consequences of dealing with these
online sellers but still we proceeded. Ang alam ko lang, mas magandang may
masimulan na ako dahil sa dami pa nang gagawin ko sa mga susunod na araw.
Mas okay kung mapaaga. We needed to face these consequences. There's a part
of me that can't wait to nourished a child with a lots of love and care.
However, this thing don't deserve to see the real world for now. Not now
especially it is not planned. Lalo at hindi sa ganitong panahon at bansa.
My family will feel disgusted at wala naman silang pakealam sakin. I cannot
simply fail them.
On that day, we knew that the meds and the given procedures, methods, or
steps provided from this online seller has completely failed– sira, palpak,
at bagsak. Hindi ako masyadong dinugo as expected and everything has
resulted to an incomplete abortion. Now, I am messed up.
Imagine all the cover ups that I'm doing inside our house para hindi nila
maisip na may nangyayaring kakaiba sa akin. Iyon ang pinakamasakit. Every
day, it feels like I am dying with this pregnancy hormones.
I overdosed myself to vitamin C's, caffeine and toxic bad habits (five days
straight na halos walang tulog, walang maayos na kain at tubig). Wala na
ata ako sa maayos na kondisyon noon. Feeling ko ang layo layo ko na. I feel
helpless, given the fact that we live here in the Philippines and
technically, we are not even allowed to choose our own body, there's no
healthcare and corruption is purely invasive. Suicidal thoughts came in.
*My 1% of energy *
Project 486 to the rescue
And I went online, searching again. 486 website showed up and I clicked. Of
course, I can't imagine these people telling the truth while reading their
stories sa website. Kahit naman sino diba? Pwede mo talagang maisip na scam
lahat online eh. Lalo siguro sa part ko na I believe eh na-scam ako sa
unang meds na binilhan ko plus yung methods na sinunod ko pa sa seller na
yun.
Wala na ako sa maayos na utak para magdesisyon but 486 feels different.
I emailed 486 on their provided email address posted on their website and
received their reply. Desperado na ako sa re-take ng meds habang maaga pa,
basta bahala na. They'd redirect me to Sir John whom I believe that is more
than to our typical consultant. He educated me about the Mifepristone and
how's the rest of the meds essentially works. Why it has to be stored in a
proper, sealed and safe storages. The professionalism, the perspectives,
and the knowledge has clearly provided to our very day one and almost five
ungodly hours of phone call.
Napaka pambihira at unimaginable na pwede at posible pala akong makakuha
nang maayos na medical consultation sa napaka imposibleng bansa.
But yeah, hindi pa ako 100% convinced nun lalo pagdating sa payments, you
can't blame me. I felt like a victim dahil sa unang meds at treatment na
natanggap ko noon sa pinagkatiwalaan kong online seller. She's cold and
unresponsive. Lagi niyang sinasabi na napaka simple lang ng procedure at
nakukulitan pa sa mga tanong ko. Mali talagang pinagkatiwalaan ko siya agad
pero dahil wala na ata ako sa tamang isip noon, I proceeded. Thinking that
mas magandang may masimulan na ako.
At the end of the day, dumating sakin yung meds from that same day of our
payment.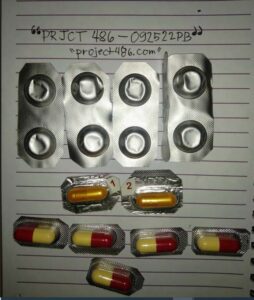 Everything is secured at hindi natapos sa receiving of meds ang
natanggap ko, kundi yung overall monitoring at guidance ni Sir John at ng
486. Unimaginable but it is happening to me.
First two days of taking the meds was manageable kahit involved ang fasting
at light diets. Yung day three which is Misoprostol was declared as our
crucial day. Maraming movements na hindi dapat gawin, maraming dapat sundan
because there's a pieces of misoprostol for me that needed to be taken
(vaginally and buccally). Again, everything was somewhat manageable. Sa
pillow maneuver lang ako medyo nag struggle kase sobrang nakakangalay kaya
I'm stretching my legs once in a while.
I bled decently at this time hindi katulad nung nauna kong pinagbilhan mula
sa online seller. Overall, my cramps were manageable at hindi naging
deadly yung pain unlike sa iba na halos triple ata ang sakit. Mine was just
feels like my day one of having period.
Three hours after the procedure, there's some droplets of my blood at mga
ilang oras lang din, may maliit na clot lang na lumabas.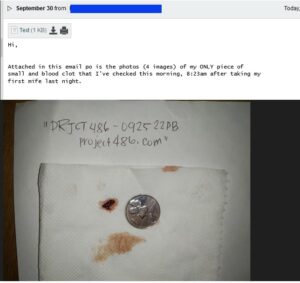 I'm afraid because it's so tiny yet Sir John declared that it's 85% promising since I'm only
on my 3-4 week of pregnancy. It'll always vary on the size and scooping
within the spectrum. Still, you can imagine my fears and cold sweats that
morning habang pagod yung partner ko buong madaling araw. Natatakot ako
kasi baka wala na akong mailabas. But Sir John reminded me that it'll take
a maximum of a hundred and twenty five hours for me to release something
and I should gain my strength. All the reassurance was present, naka
monitor pa rin at hindi sila mawawala.
I ask Sir John if I could sleep, hoping that it would help to ease my mind,
as well as my body and he suggested me to do so.
When I wake up, I went home at eight AM in the morning and there's another
or second blood clot that only has the size half of my fingernail. I
immediately send it for documentation and I understand that the team is
busy on monitoring another patients.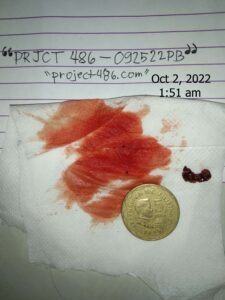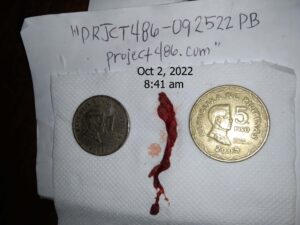 Ako, balisa pa rin. I see my mom chilling, having a good time with my
younger sister. I can't imagine telling her that I'm in this situation.
*11AM*
I tried to get up, wash my face, checking on my pads and brushed my teeth.
There's a cramps and that feeling of dysmenorrhea na sobrang sakit na ata
kasi may feeling na hindi ko mailabas, but it's tolerable. Now, when I did
brushed my tongue that morning at na-trigger yung pagsusuka ko, that has
caused me to release something out of my V. That's funny and crazy to
remember again. Hindi kasi ako katulad nung iba na nag gushed out nalang
bigla ng dugo at clots the moment na tumayo sila.
I immediately checked on it and there's a different size of clot that is
sitting on my pad.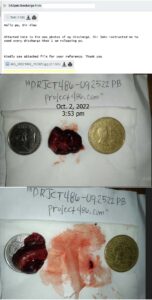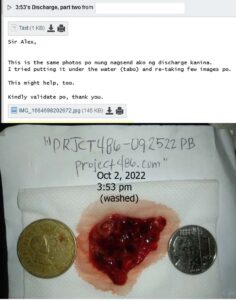 Same size ng new piso coin at kapag ini-spread, magiging kasing laki nya na
yung limang piso.
I washed it, taken pictures of it and send it immediately for
documentation. Sir John responded that it has now raised to 99% level of
confidence. It is consistent to 3.5-4.5 weeks of pregnancy and has declared
that I'm no longer pregnant. I asked for enlightenment and I received it.
All of the sudden, there was a kind of gentle sigh of relief.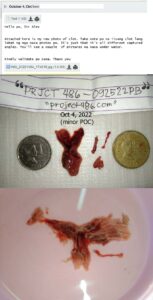 Roller coaster of emotions
It took me days to finally write for the website. Hindi pala talaga madali
yung aftermath ng ganitong sitwasyon. I got an empty mind. But I'm still
having a lot of guilt, disgust, hiya, lungkot at kung anu ano pang
feelings. I had a baby at habang buhay ko siyang aalahanin.
Overall, it made me realize that our country and its women are the most
unfortunate. It seems like we're not even allowed to choose our own body.
Napakalayo pa natin sa katotohanan at kailanman, hindi pa pipiliin ng mga
namumuno sa bansang ito na mabigyan tayo nang maayos na healthcare system.
They will never choose it with their overflowing corruption. This is
disgusting and painful.
Back on track
And if ever that this is a sign for you to trust project 486, please, reach
out to them first and talk with the consultant. I leave the judgement to
you and maybe it'll be such a great help for you to talk with someone who
can listen to your mind with no judgements.
I am writing also to encourage you to hang in there. I feel you and I
really do.
Know that this organization exist and we'll get back to our track again.
Medical abortion, surgical abortion or name any procedural abortion is a
healthcare. Our people is just doomed to believe that isn't at napakalayo
pa natin sa reyalidad na makakuha ng kalinga katulad sa ibang bansa. Hindi
kailangan mamatay ng mga babae sa bansang 'to para makakuha ng maayos na
health care system patungkol lalo sa safe abortion. Unfortunately, it will
and still happening.
I'll write again for my upcoming results. Again please, hang in there."
*– "Shi",*
Manila, NCR
*****
5 months later, Shi updates Project 486 about her mental health and her successful use of  contraceptive injection
---
Here are other stories from Metro Manila:
Fresh grad from Manila surprised that her medical abortion procedure was completed with just Mifepristone
Abortion in Muntinlupa Metro Manila: Home remedy abortion herbs and vitamin C overdose failed, single mom resorts to the combination drugs Mifepristone and Misoprostol (Cytotec) 
Abortion in Paranaque, Metro Manila: Young couple fears being scammed by online abortion pill sellers 
Rape/incest victim from Metro Manila  badly needed abortion  
Abortion in Pasig City: Newly hired fresh grad impregnated  by her boss
Abortion in Pasay City, Metro Manila:  Patient gets negative PT two weeks after her Medical Abortion
Abortion in Las Pinas:  She relied too much on the calendar method 
Abortion in Taguig: CSR considers pregnancy as "the best gift but at the wrong time"